ITM Industry Europe
Updated: 07.02.2023
Published: 07.02.2023
Event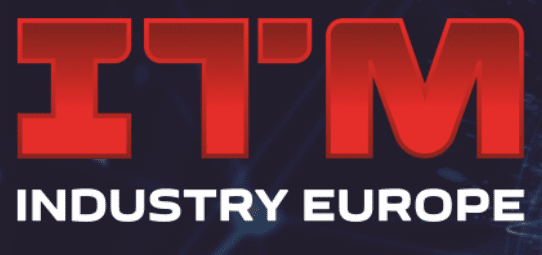 From 30.05 – 02.06 2023, the trade fair dedicated to the Industry at Digital Age, ITM Industry Europe, will take place in Poznań.
Come to Poznań for the ITM INDUSTRY EUROPE trade fair. This event is a unique opportunity to present your offer to an international audience, exchange valuable experience and hold meetings with business partners from all over the world. ITM INDUSTRY EUROPE organised by Grupa MTP will be held on 30.05-02.06.2023.
ITM INDUSTRY EUROPE is the leading trade fair in Poland where the offer of Polish and global industry, whose products and services are in line with the Fourth Industrial Revolution, is extensively presented. It is a key meeting-spot for the exchange of technological experience amongst the leaders of the innovation sector. Ideas and solutions developed by the participants and partners will make the ITM INDUSTRY EUROPE trade fair even more effective in promoting innovation in the industrial sector, giving measurable benefits both to companies, as well as scientific and research institutions.
Portal Promocji Eksportu używa plików cookies, aby ułatwić użytkownikom korzystanie z serwisu oraz do celów statystycznych. Jeśli nie blokujesz tych plików, to zgadzasz się na ich użycie oraz zapisanie w pamięci Twojego komputera lub innego urządzenia. Pamiętaj, że możesz samodzielnie zmienić ustawienia przeglądarki tak, aby zablokować zapisywanie plików cookies. Więcej informacji znajdziesz w Polityce Prywatności i Regulaminie.