Get Support
Poland is an attractive place to invest and conduct business. With its strategic location, large market and well-educated workforce it is a place of countless opportunities. There is a number of institutions operating with a purpose of assisting foreign investors and traders in finding business opportunities.
National Agencies

At the national level the key institution is the Polish Investment and Trade Agency (Polish acronym: PAIH). The Agency's two leading areas of activity are: the Centre for Strategic Investment and the Export Center.
The Centre for Strategic Investment in Polish Investment and Trade Agency is responsible for supporting the inflow of direct investment to Poland and supporting investments of Polish companies in Poland.
The Centre provides a wide range of services, including:
Preparation of tailor-made economic, sectoral, and HR data packs
Location advisory
Information and advice related to the available investment incentives
Support in contact with local and central government authorities
The above mention offer is aimed at supporting the following:
New manufacturing facility
Increase of manufacturing capacity in an existing plant
Shared services centers, BPOs, IT centers/ IT hubs
Investments related to RES
However, please consider that the Centre for Strategic Investment does not support M&As, investment related to logistic and distribution, businesses related to B2C services, or trade companies. JVs are supported only to some extent.
The Export Center of Polish Investment and Trade Agency is committed to promoting Poland and the Polish economy. We aim to increase the awareness of Polish brands on international markets. We promote National products and services, as well as Polish innovative Information technology. We help entrepreneurs select their optimal foreign expansion path.
The Export Centre provides a wide range of services polish entrepreneurs , including:
Analysis of export potential,
Preparing information packages,
Organizing B2B meetings,
Organizing business missions,
Preparing lists of possible business partners,
Verifying business partners,
Developing strategies for expansion in selected markets,
Support in contacts with government agencies.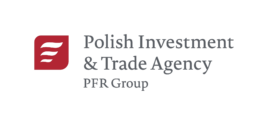 Polish Investment and Trade Agency (PAIH)
Krucza 50, 00-025 Warsaw (working hours: mon.-fri., 8am – 4pm)
Polish Agency for Enterprise Development (Polish acronym: PARP) supports the growth of SMEs in the country. Additionally it is the operator of the European Enterprise Network for Poland.

Regional Support
Poland is divided into sixteen regions called voivodeships. The regional authorities (Voivodeship Marshals and the Marshal Offices) provide assistance to prospective and current investors in their regions, typically via Investors Assistance Centres (IAC, Polish acronym: COI for Centrum Obsługi Inwestora). If you are a trader, these institutions provide assistance in finding business contacts.
Economic Zones
If you are exploring the possibility of investing in Poland you may be interested in tax incentives for which your business may be eligible. There are fourteen entities in the country managing the Special Economic Zones. They provide assistance in the investment process, guiding the investor from selection of business location to calculation of support for which the investor may apply.
Industry Chambers
Chambers of commerce or other business associations help businesses in networking, exchange of information on selected industries or markets. In Poland there are numerous organisation of the kind, supporting particular industry sectors, facilitating economic exchange among companies from different countries.