Polish Agency for Enterprise Development (PARP)
Updated: 15.07.2022
Published: 01.04.2022
Institution
Contact: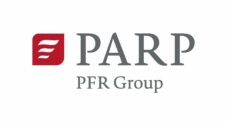 Polish Agency for Enterprise Development (PARP)
ul. Pańska 81/83, 00-834 Warszawa, Poland
Polish Agency for Enterprise Development (PARP) mission is an implementation of economical development programs, which supports innovative and research activities of small and medium enterprises. At the same time it supports development of regions and human resources, export growth and use of new technologies in business.
Areas of export support
The Polish Agency for Enterprise Development (PARP) is involved in the implementation of national and international programmes financed from the EU structural funds, state budget and multiannual programmes of the European Commission. As a key authority responsible for creating a business-friendly environment in Poland, PARP contributes to the creation and effective implementation of the state policy related to enterprise, innovation and staff adaptability. Pursuant to the principle "Think Small First", in all its activities the Agency puts a particular emphasis on the needs of the SME sector.
It offers funding programmes for startups, trainings and skills improvement, support for entrepreneurs and entrepreneurs wishing to implement innovation and various activities to facilitate international expansion.