Article
5 reasons why the world is putting its bets on Polish IT engineers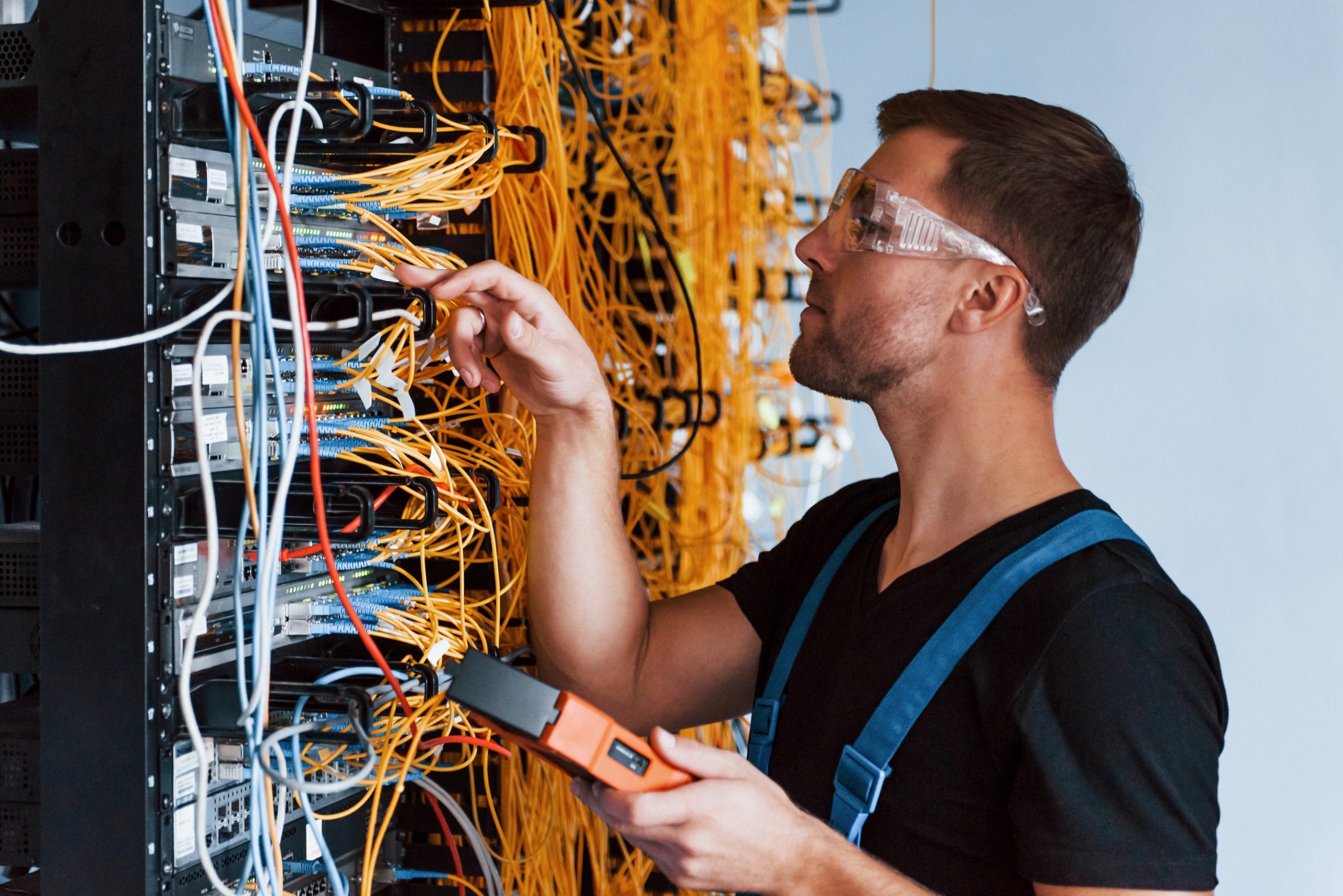 Today, information technology is crucial for the success of any organization, regardless of its area of specialization, size of the company or the market in which it operates. This gives extremely broad development prospects for the IT industry. Especially in Poland, which has recently strengthened its position among the leading countries in providing highly specialized engineering staff. We owe it not only to ambitions and openness to foreign markets, but also to the level of education in our country.
The abilities of our specialists are widely appreciated internationally. This year's Emerging Europe report shows that our domestic IT sector is the third most competitive among 23 countries of Central and Eastern Europe (after Estonia and Lithuania).
This trend sets important directions for the development and expansion of companies operating in the software area. Many of them have even decide to create special brands dedicated to foreign customers. A perfect example of this is the INTechHouse brand, created by SoftBlue SA.
Our services are very popular among companies from outside of Poland. The awareness of how much we have to offer as a centre of technological development and what competences Polish engineers have, is definitely growing

– says Michał Kierul, CEO and founder of the brand.
In addition, it is worth noting that the demand related to foreign expansion also binds specialists, whose average salary is 174 percent of the average national wage, also with changes in the labour market. A significant increase in the number of employees in the IT sector has been observed for several years in Poland. Employment here is at the level of 525 thousand Polish specialists whose average salary is 174 percent of the national wage.
This state of affairs is not surprising if we take into account 5 key factors affecting the attractiveness of Polish engineers on foreign markets.
Firstly: a strong system of technical education
Poland has an extremely extensive technical education system that provides a solid engineering foundation for students interested in the IT industry. There are many renowned Universities, Polytechnics and Colleges offering study programs related to computer science, information technologies and software engineering. The high quality of education at these Universities attracts students from all over Europe.
Polish universities focus not only on theory, but also on practical skills. Students receive support in software design, programming, data analysis and other key IT fields. Many Universities also have close relationships with local technology companies, which enables students to gain hands-on experience during their studies.
Secondly: high language skills
Students of technical faculties in Poland are distinguished by their high level of proficiency in English. According to data from the the Polish Investment and Trade Agency's report, as many as 99% of IT students in 2020-21 spoke English (How to do FinTech in Poland, 2023).
In addition, most of the study programs offered in the IT area are taught in English, which allows for fluency, and Polish IT engineers are often multilingual, which facilitates cooperation with international teams and customer service from different countries.
Thirdly: Innovative projects and start-ups
Poland is a great place for innovative projects and start-ups related to software and technology. Many Polish IT engineers demonstrate creativity and entrepreneurship, creating their own innovative solutions and starting their own companies. Support from local institutions and a developed technological ecosystem make Poland an attractive place for technological development and growth.
Fourthly: International recognition and cooperation
Poland has strong links with the international technological environment. Polish IT engineers participate in international conferences, workshops and research projects, which enables them to establish contacts with experts from around the world. Poland is also often chosen as a location for research and development centres of international technology companies, which proves the value of Polish engineers in the industry.
Finaly: competitive prices
The above-mentioned competences translate into the very attractiveness of Polish employees from the IT industry on the international labour market. An additional advantage is the still relatively low, compared to other European countries, hourly rates for the work of specialists. That is why broadly understood outsourcing services in the form of nearshoring or offshoring are very popular.
All these benefits make Polish engineers so attractive
It is not surprising, therefore, that foreign markets are more and more boldly using the potential that lies in our country. An additional advantage, apart from great educational facilities, is also the ability to work in a team in an environment with diverse competences.
It is thanks to such skills, a high-level of education and knowledge of foreign languages that we are able to implement projects that require a unique combination of software and hardware: high-level and embedded software, construction and prototyping of electronics and low-level programming. Polish engineers, not only in our brand, create committed teams that support companies at every stage – from idea to concept, through design, problem solving, discussions to the start of production. It's something to be proud of

– emphasizes Michał Kierul.
Source: KIG
The Export Promotion Portal uses cookies to make it easier for users to use the website and for statistical purposes. If you do not block these files, you agree to their use and saving in the memory of your computer or other device. Remember that you can change your browser settings to block the storage of cookies. More information can be found in Privacy Policy and Terms and conditions.