Article
The Information & Communication Technology Sector – a PAIH report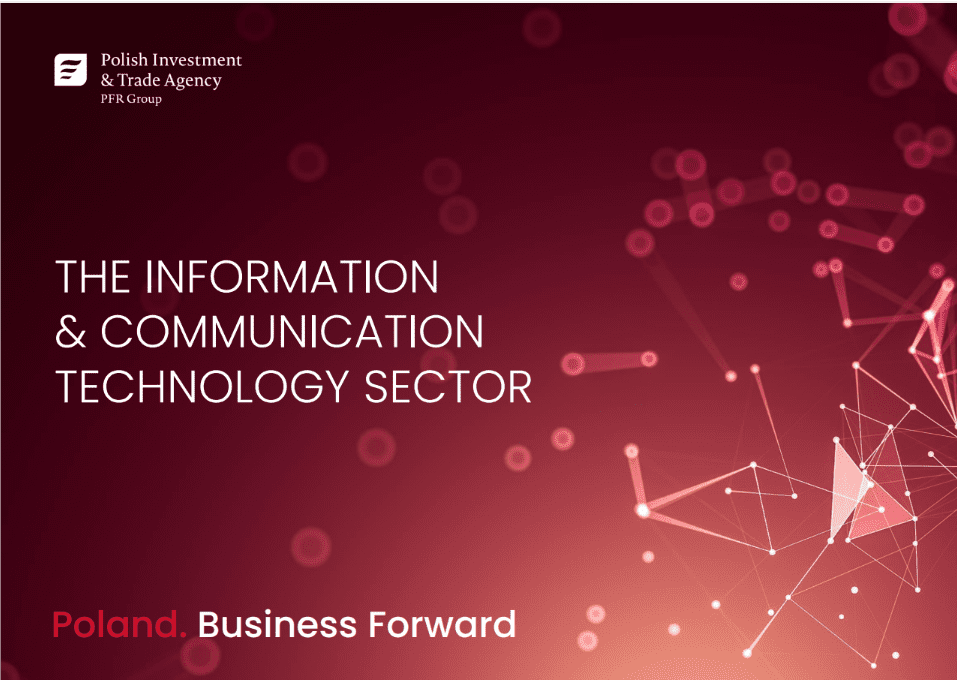 According to the Polish Investment and Trade Agency's quarterly report "The Information & Communication Technology Sector" published  at the end of June, the Polish ICT sector is growing in strength. It is estimated that the value of Polish exports of this industry will increase in 2026 to EUR 12 billion, compared to EUR 9 billion in 2021.
The PAIH quarterly industry reports published in English are an important source of knowledge on the situation of 15 sectors of the Polish economy. According to the report, Poland boasts the largest digital economy in the Central and Eastern Europe region worth over EUR 44 billion.
Poland can also boast the largest pool of technological talent in Europe. 250,000 programmers work here, which is 25% of the entire professional community in Central and Eastern Europe. Most Polish programmers are graduates of higher education. Research related to the ICT sector has shown an increase in the number of students for another year in a row. In the academic year 2021/2022, over 67,000 people studied ICT related subjects.
As PAIH's experts emphasize, we maintain a strong position in the top three countries with the best programmers in the world. In addition, the number of software companies in Poland is raising. Currently, there are over 1,300 such companies, and their number is growing by about 10% every year.
The full text of the report is available in the Industries tab
The Export Promotion Portal uses cookies to make it easier for users to use the website and for statistical purposes. If you do not block these files, you agree to their use and saving in the memory of your computer or other device. Remember that you can change your browser settings to block the storage of cookies. More information can be found in Privacy Policy and Terms and conditions.