Article
The Michelin Guide Recognizes Poland's Culinary Masters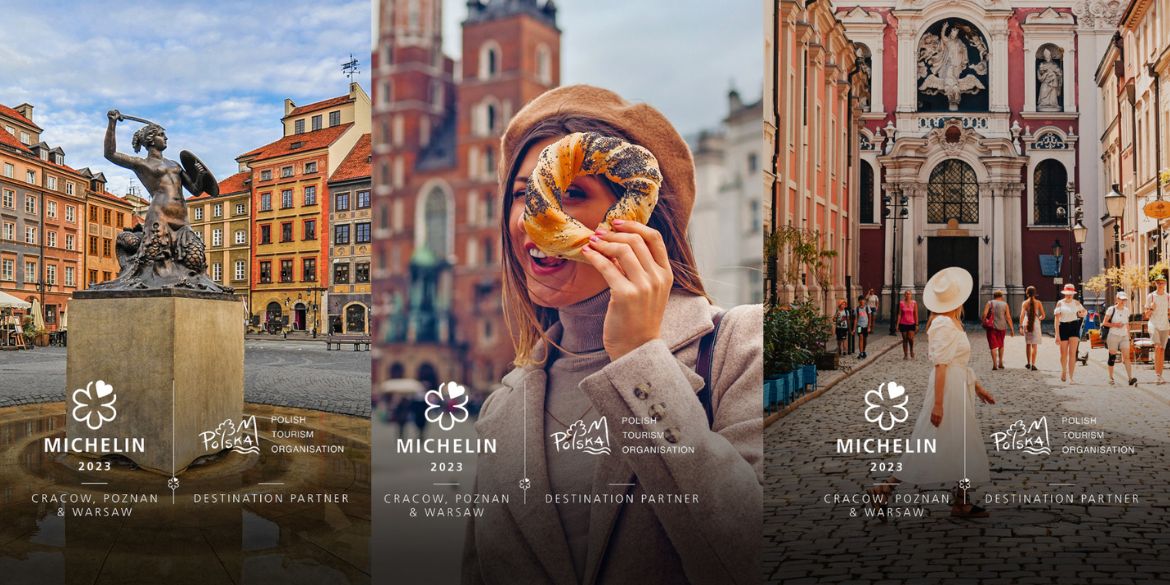 The Michelin Guide and a historic day for Polish cuisine! 3 Polish restaurants have earned Michelin "stars," 7 received the Bib Gourmand, and 39 were recommended. Congratulations to all! This is a major leap forward for Poland's gastronomic scene, proving Poland as a top culinary destination. When planning your next event in Poland this is a must-read.
How can the presence of Michelin-starred and Michelin-recognized restaurants influence the decisions of event planners, meeting planners, and international congress planners when selecting future event destinations? The recognition of Michelin stars and Michelin-recognized restaurants can indeed have an impact on decision-makers when making choices for future events. Here`s why:
Enhanced Culinary Experiences: Event planners strive to create memorable and exceptional experiences for attendees, and the inclusion of selected restaurants can significantly enhance the culinary aspect of an event. Offering participants the opportunity to dine at esteemed establishments adds a touch of luxury and sophistication, elevating the overall event experience.
Attracting Attendees: The presence of Michelin-starred or recognized restaurants in a destination can be a powerful draw for attendees, especially for food enthusiasts or those seeking unique dining experiences. The reputation and prestige associated with these restaurants can entice participants to choose an event in a city known for its gastronomic excellence.
Networking and Social Opportunities: Fine dining experiences at Michelin-starred restaurants provide excellent networking and socializing opportunities for event attendees. These establishments often offer an elegant and intimate ambience conducive to building connections and fostering relationships among participants.
Positive Image of a Destination and Branding: Choosing a destination with restaurants can contribute to the overall image and branding of an event. It signifies a commitment to quality, sophistication, and attention to detail, which can positively impact the perception of the event and its organizers.
Cultural and Destination Appeal: Top restaurants are often representative of the local culinary culture and expertise. Including these establishments in event planning showcases the destination's gastronomic offerings and highlights its unique flavours, attracting attendees who are interested in experiencing the local culture and Polish cuisine.
Economic Impact: Cities with Michelin-starred or recognized restaurants tend to attract a higher number of visitors, which can result in increased tourism and economic activity. This can have a positive impact on event planners, as it ensures a thriving hospitality industry, ample accommodation options, and a vibrant atmosphere that can enhance the overall event experience.
More information can be found on the Polish Tourism Organisation website.
The Export Promotion Portal uses cookies to make it easier for users to use the website and for statistical purposes. If you do not block these files, you agree to their use and saving in the memory of your computer or other device. Remember that you can change your browser settings to block the storage of cookies. More information can be found in Privacy Policy and Terms and conditions.