Event
PAIH's National Stand at the MGB Smart City Summit
01.12.2023
Active registration
30.10.2023 – 28.02.2024
The Polish Investment and Trade Agency invites Polish companies to participate in and join the PAIH National Stand, organized as part of the MGB Smart City Summit, which will take place on February 29, 2024, in Mönchengladbach, Germany.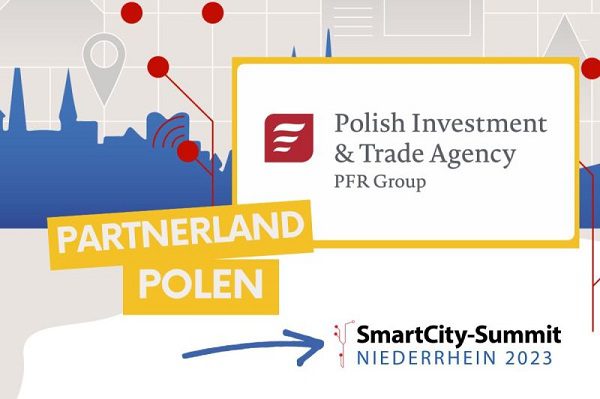 Smart City Summit Niederrhein is one of the most important events in the sector of modern technologies and services for cities in the state of North Rhine-Westphalia – one of the most urbanized and economically developed regions of Germany. Poland will be a partner country of this year's edition of the event, so there will be no shortage of events promoting Polish solutions at the Polish Smart City Summit zone.
PAIH's Foreign Trade Office in Frankfurt invites Polish companies offering products, services, and technologies from the broadly understood smart city sector to present their offer on the National Stand.
Details of the event:
Place: Mönchengladbach
Date: February 29, 2024
Organizer: Marketing Gesellschaft Mönchengladbach
The event will be preceded by a visit of Polish companies to Mönchengladbach on November 22-23. The companies qualified for the project will have the opportunity to participate in a series of business meetings and present themselves at the Smart City Summit Country Partner Pre Event to be held on the 23rd of November.
The Export Promotion Portal uses cookies to make it easier for users to use the website and for statistical purposes. If you do not block these files, you agree to their use and saving in the memory of your computer or other device. Remember that you can change your browser settings to block the storage of cookies. More information can be found in Privacy Policy and Terms and conditions.