Article
The Rail Vehicles Sector –  a PAIH report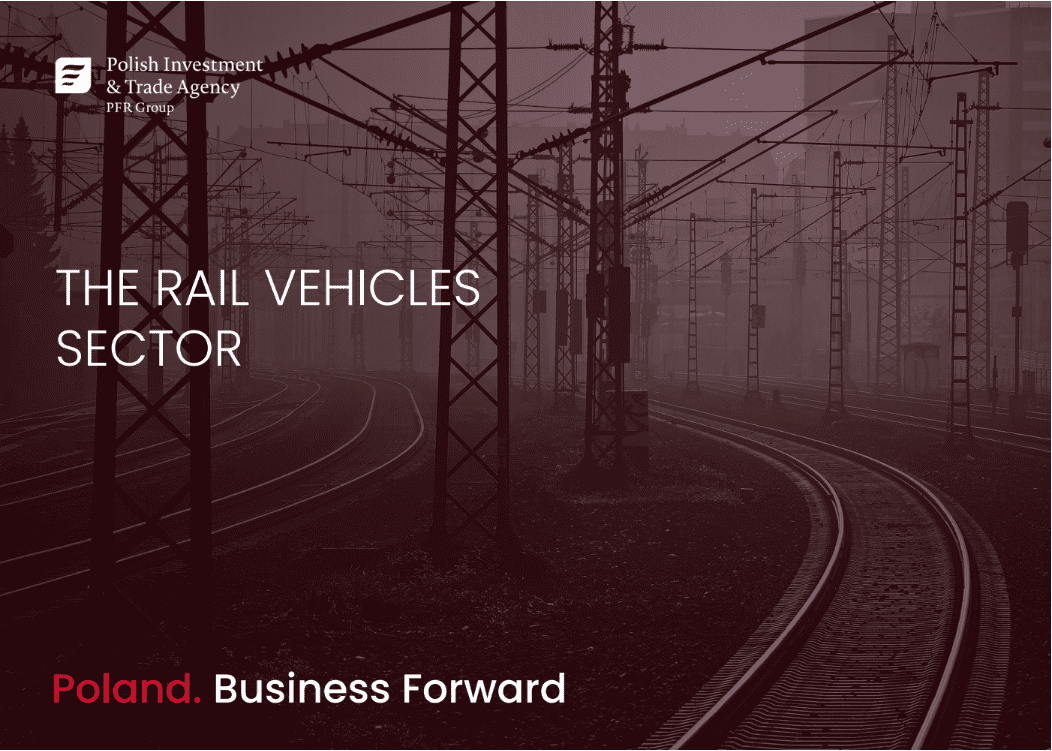 According to the Polish Investment and Trade Agency's quarterly report "The Rail Vehicles Sector" published at the end of June, the Polish railway sector's value of exports increased from USD 687.61 million in 2012 to USD 1.55 billion in 2022. According to PAIH's data, 1,685 railway wagons were produced in Poland in 2022.
PAIH's quarterly industry reports published in English are an important source of knowledge on the situation of 15 sectors of the Polish economy. According to the report, there are 10 companies producing rolling stock and 4 tram manufacturers in Poland.
Poland has a very extensive rail network . It consists of 19,326 km of railway lines, of which 62.9% are electrified. The construction of another 4,500 km is planned before 2050. The construction of completely railway lines means a potentially high demand for rolling stock.
As PAIH's experts emphasize, the production of rail vehicles in Poland is well developed. The three main manufacturers of rolling stock are: PESA Bydgoszcz, Newag and H. Cegielski FPS. Moreover, the following foreign companies have invested in this sector in Poland: Alstom, Stadler, Siemens.
The full text of the report in English is available in the Industries tab
The Export Promotion Portal uses cookies to make it easier for users to use the website and for statistical purposes. If you do not block these files, you agree to their use and saving in the memory of your computer or other device. Remember that you can change your browser settings to block the storage of cookies. More information can be found in Privacy Policy and Terms and conditions.