Article
The Automotive & Electromobility Sector – a PAIH report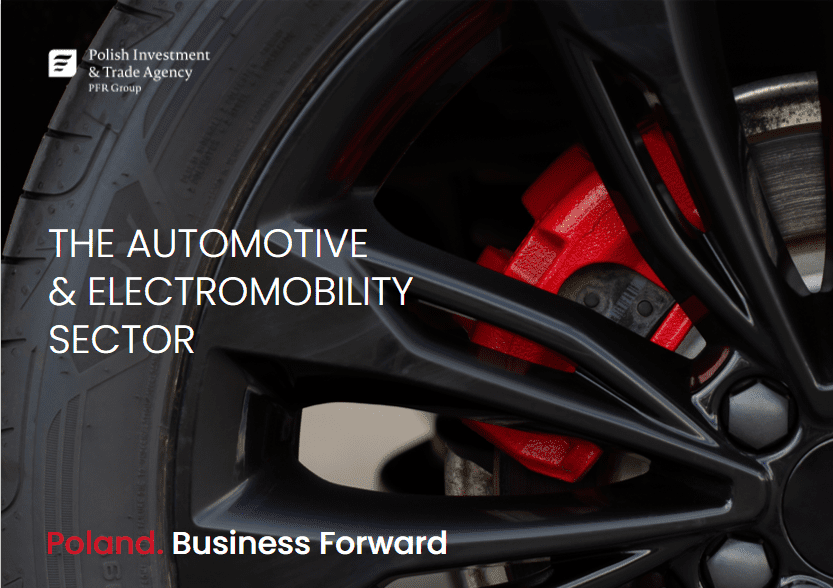 According to Polish Investment and Trade Agency quarterly report "The Automotive & Electromobility Sector" published at the end of June, the automotive industry is a pillar of the Polish economy. It accounts for 8% of GDP and about 13.5% of the value of exports.
The Polish Investment and Trade Agency's (PAIH) quarterly reports published in English are an important source of knowledge on the situation of 15 sectors of the Polish economy. According to the report in 2022 the value of automotive exports reached a record level of EUR 39.7 billion, over 21% more than in the previous year.
Poland is a world leader in the production of lithium-ion batteries. The largest factory of such batteries in Europe, is located in Kobierzyce -Lower Silesia. We are also the regional leader in terms of the number of employees with a technical education. The talent pool includes almost 1.5 million people, of which more than 300,000 are engineers.
PAIH's experts indicate that lithium-ion batteries account for over 2% of all Polish exports. Every third such car battery produced in Europe comes from Poland. Investors from this sector, are increasingly choosing Poland as a place for their investments. This makes us a strategic player in the production of lithium-ion batteries.
The Polish automotive industry and related industries employed about 490,000 people in 2022, which accounted for 7.6% of all Poles employed in industry. Such a high percentage of employees in this sector puts Poland in third place in the EU.
The full text of the report is available in the Industries tab
The Export Promotion Portal uses cookies to make it easier for users to use the website and for statistical purposes. If you do not block these files, you agree to their use and saving in the memory of your computer or other device. Remember that you can change your browser settings to block the storage of cookies. More information can be found in Privacy Policy and Terms and conditions.