Association of Finishing Works Specialists
Updated: 02.06.2022
Published: 01.04.2022
Institution
Contact: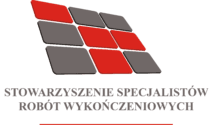 Association of Finishing Works Specialists
Ul. Prosta 11; 96-500 Sochaczew
The association was founded 11 years ago. It was founded by a group of contractors who wanted to raise the rank of building professions and manual workers. At present, our association consists of nearly 1000 contractors, workers, owners of small and micro construction companies from all over Poland.
Areas of export support
The association represents the interests of those engaged in services in the building and finishing trades and protects their rights
Acts for professional development (courses, training) and improvement of qualifications