TOBO SPÓŁKA Z OGRANICZONĄ ODPOWIEDZIALNOŚCIĄ
Updated: 29.09.2023
Profile views: 38
Industries

Furniture, Ready-made furniture and parts thereof, Laminated wood, plywood and wood frames, Other goods

Already exports to:

France, Germany, United Kingdom, Eastern Europe, Lithuania

Languages

English, French, German
Company description
Tobo is a family-owned company with 25 years of tradition. It specialises in the production of furniture for offices, reception areas, conference rooms, hotels, banks, hospitals, schools, public facilities and flats. In addition to standard collections, the company has introduced a novelty - pro-health furniture. The offer is also characterised by a wide range of complementary furniture. Tobo works with leading manufacturers of chairs, armchairs, metal furniture, safes and other furnishings.
Company offers
The products on offer are manufactured using modern machinery. The systems and technologies used allow for the production of both large series and unconventional orders. The furniture is characterised by modern design, which has been awarded in many competitions. The products are certified for durability and safety of use.
Contact:
Joanna Zakrzewska, tel. +48 537 449 604
export@tobo.pl; info@tobo-moebel.de; info@tobo-meubles.fr

Company commodity
Photos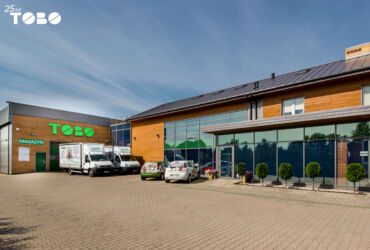 The company is based in Kuriany near Bialystok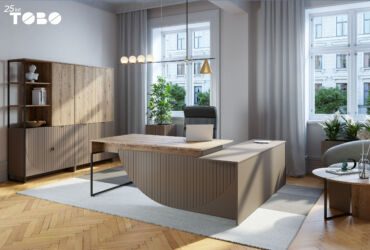 Vianno cabinet furniture collection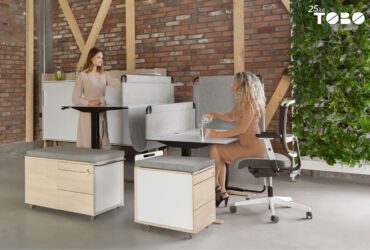 Health to Office furniture collection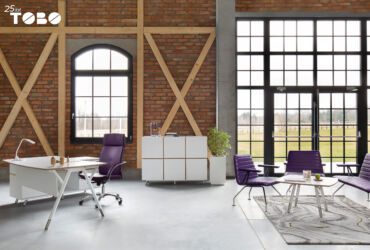 Snabb cabinet furniture collection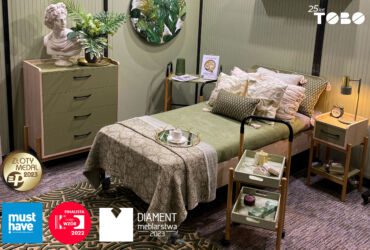 4Senior furniture collection for seniors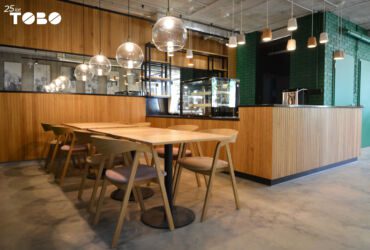 Realisation at the Sybir Memorial Museum in Bialystok
Additional Files
The Tirion system is a classic office furniture system.
pdf (2,24MB )
Snabb is a modern office furniture with a unique design that is light and timeless in form.
pdf (2,49MB )
Noter is a modern work furniture system which, thanks to its light and elegant form, will find its place even in simple.
pdf (2,07MB )
Contact Information

TOBO SPÓŁKA Z OGRANICZONĄ ODPOWIEDZIALNOŚCIĄ