Article
The Green Technology Sector – PAIH report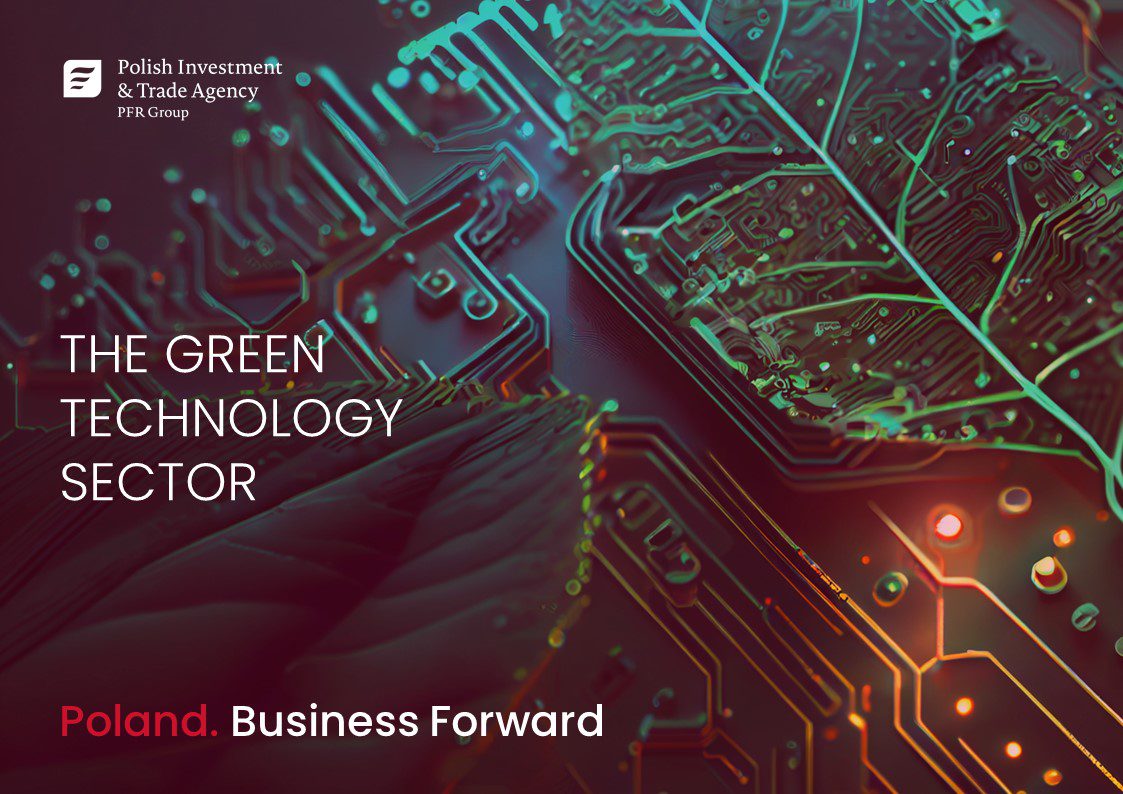 According to the Polish Investment and Trade Agency's (PAIH) quarterly report published at the end of June – "The Green Technology Sector" – a green revolution is underway in Poland. In April of this year, the capacity of installed renewable energy sources reached the level of over 24 GW.
PAIH's quarterly industry reports, published in English, are an important source of knowledge on 15 sectors of the Polish economy. According to the report "The Green Technology Sector" published at the end of June, the total capacity from renewable energy sources reached 24 GW.
The Agency's experts pointed out that the dominant role in the ecological segment of the energy industry is played by Photovoltaics – over 55% of power obtained. Its total installed capacity increased by more than 37% compared to last year's results. More than 35% of energy came from wind-powered technology – an increase of more than 17%. On the other hand, the hydropower sector, which accounts for 4% of production, produced in April, over 38 GWh.
According to PAIH's data, thanks to an annual production of 1.3 million tonnes of hydrogen, Poland is among the European leading producers of hydrogen energy. Germany is In first place, producing 2.5 million tons per year, while the Netherlands has a result of 1.5 million. However, the achievements of the hydrogen sector do not end there. The Agency points out that a network of hydrogen fuel stations is currently being developed in Poland. Evidence of this, is PKN Orlen's investments worth over PLN 7 billion.
The report also includes information on hydrogen-powered trains. According to PAIH's specialists, the future of the railway industry is to be based on hydrogen technology. In June of this year, a locomotive, manufactured by the PESA plant in Bydgoszcz, obtained certificates enabling the production of such innovative locomotives.
The report indicates the important role of three institutions in the development of Polish green technologies. In addition to 2 programs – PFR Green Hub and the the Ministry of Environment and Climate program – GreenEno, the Agency declares its willingness to support entrepreneurs from this sector.
The full text of the report is available in the Industries tab.
The Export Promotion Portal uses cookies to make it easier for users to use the website and for statistical purposes. If you do not block these files, you agree to their use and saving in the memory of your computer or other device. Remember that you can change your browser settings to block the storage of cookies. More information can be found in Privacy Policy and Terms and conditions.