Article
The Creative Industries Sector Gamedev –  a PAIH report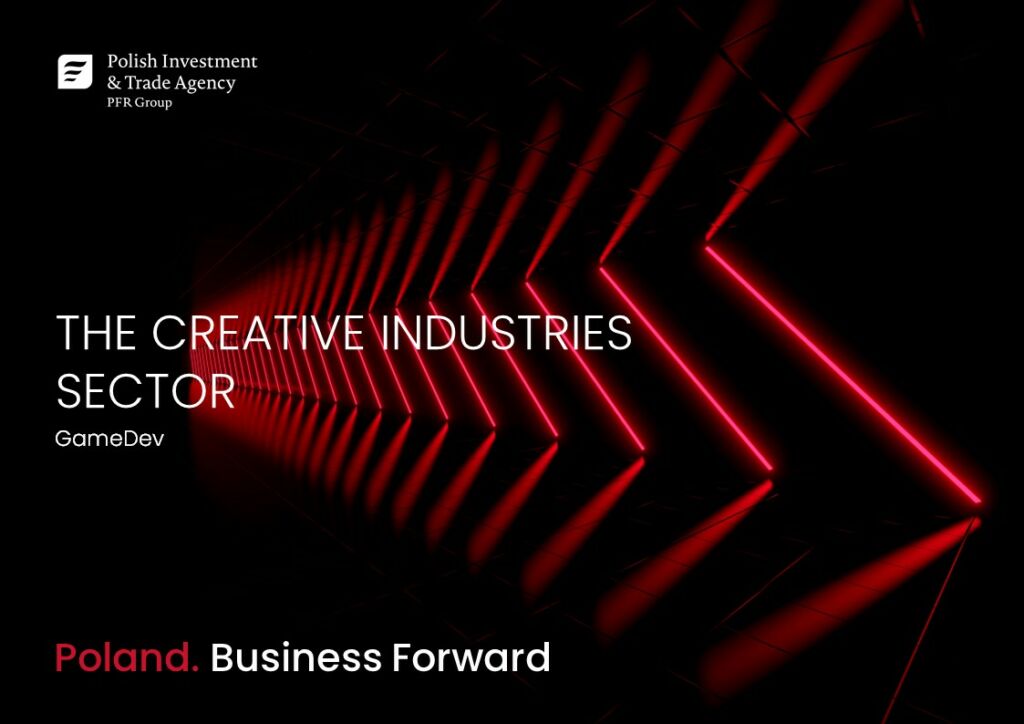 According to the Polish Investment and Trade Agency's (PAIH) quarterly report published at the end of June, entitled "The Creative Industries Sector Gamedev" – the revenues of the Polish gaming sector are constantly growing. PAIH's analysts estimate that in 2024 the sector's value may even reach, as much as USD 218 billion.
PAIH's quarterly industry reports published in English are an important source of knowledge on 15 sectors of the Polish economy. According to the "The Creative Industries Sector Gamedev" report published at the end of June, Poland is a leader in game production. Currently, it is estimated that by 2024, the sector could reach a value of about $218 billion.
The Polish gaming sector's revenues are constantly growing. According to the Agency, they have almost doubled since 2017, from USD 344 million then, to USD 608 million in 2021. According to data, an average of more than six hundred titles appear on the market every year. Currently, there are about 490 companies employing more than 14,000 people. The future looks good for the sector, as Polish Universities offer over 250 industry related courses, which means there should be a constant flow of talented graduates, to sustain demand, which indicates probable further growth tendencies.
Exports in this industry account for 96% of its revenues. The main direction of export of Polish games is the US. In second and third place are the markets of the EU and the U K. The breakthrough moment for the export of Polish games came in 2020, when more games were exported than sold on the home market.
During the Pandemic, unlike many industries, the Gamedev sector noted an increase in interest. PAIH's experts indicate that over 30% of respondents questioned, declared that as a result of the lockdown they began to play more.
The full text of the report is available in the Industries tab.
The Export Promotion Portal uses cookies to make it easier for users to use the website and for statistical purposes. If you do not block these files, you agree to their use and saving in the memory of your computer or other device. Remember that you can change your browser settings to block the storage of cookies. More information can be found in Privacy Policy and Terms and conditions.