Industry
Prepared meat and sausages
Revenues received from Polish meat exports amounted to about EUR 7 billion in 2021, accounting for 19% of the value of all Polish foreign sales of agri-food products. 24% of the exported items were meat preparations. At the same time, the industry's exports accounted for 0.5% of Poland's goods exports. Poland's main partners in this industry, in terms of value of exported goods, are the United Kingdom, Germany and France.
Poland exports sausages and meat products not only to the markets of other countries of the European Community, but also outside it. Among the non-EU recipients of Polish meat products are the USA, Ukraine, South Africa, Ghana, Israel, Cuba, Hong Kong, Vietnam and the Ivory Coast.
Thanks to the technological capabilities of Polish meat plants, adapting to the requirements of a specific market is not a problem. The high quality of products while maintaining low margins makes Polish sausages and meat products very attractive on the world markets.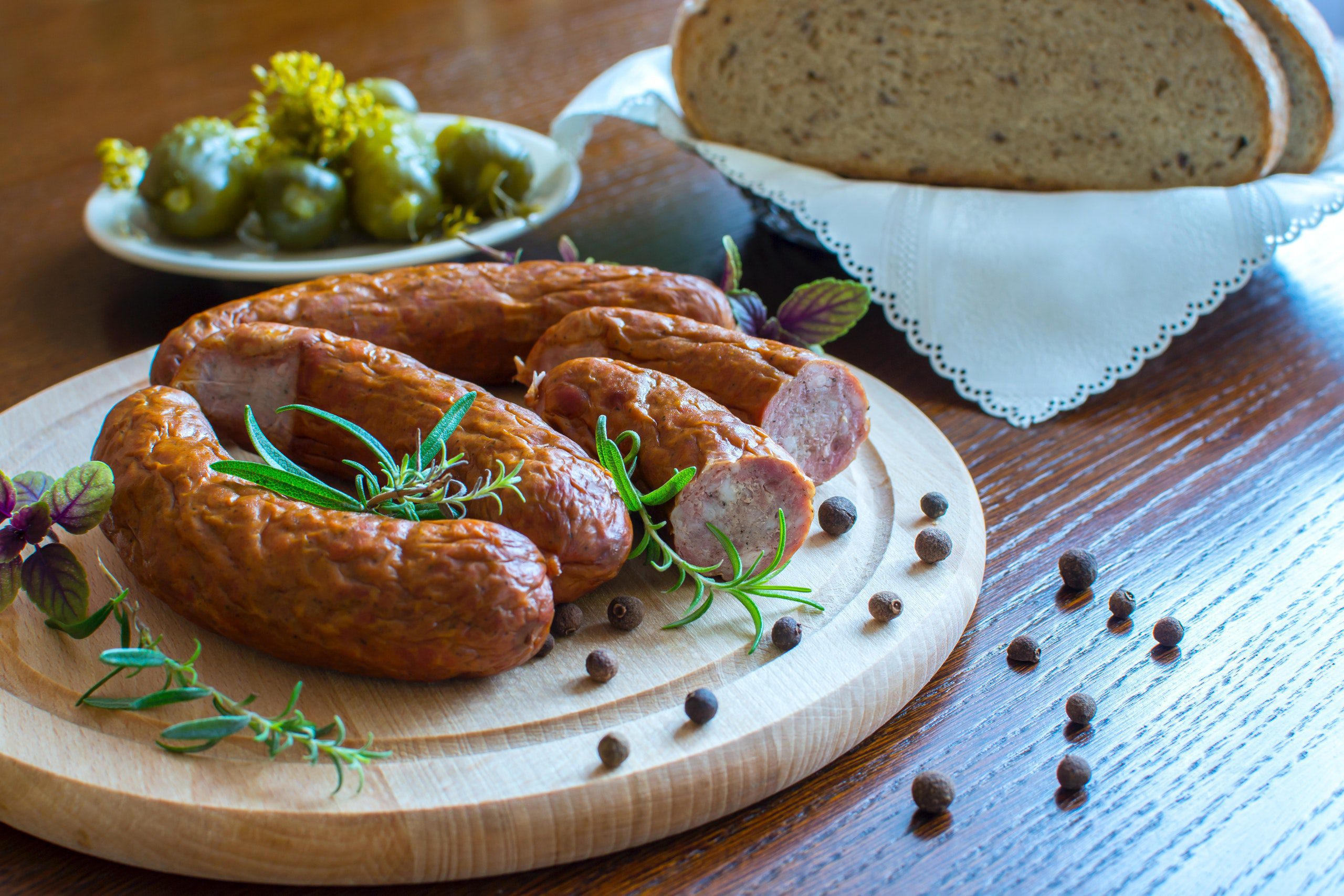 Industry definition
The industry includes the following CN codes: 1601, 1602.
These include sausages and similar products made from meat, offal or blood; food preparations based on these products; and meat, offal or blood, prepared or preserved.
Value of industry exports from Poland [EUR]
1 152,14 M
Increase of 8% to 2017
1 219,22 M
Increase of 6% to 2018
1 356,46 M
Increase of 11% to 2019
1 522,04 M
Increase of 12% to 2020
Useful contacts

Polish Meat Association
ul. Chałubińskiego 8 00-613 Warszawa

Union of Producers and Employers of Meat Industry
Al. Ujazdowskie 18, unit 16 00-478 Warsaw
Reports
Portal Promocji Eksportu używa plików cookies, aby ułatwić użytkownikom korzystanie z serwisu oraz do celów statystycznych. Jeśli nie blokujesz tych plików, to zgadzasz się na ich użycie oraz zapisanie w pamięci Twojego komputera lub innego urządzenia. Pamiętaj, że możesz samodzielnie zmienić ustawienia przeglądarki tak, aby zablokować zapisywanie plików cookies. Więcej informacji znajdziesz w Polityce Prywatności i Regulaminie.