Report
Focus on Pomerania: Maritime Report 2023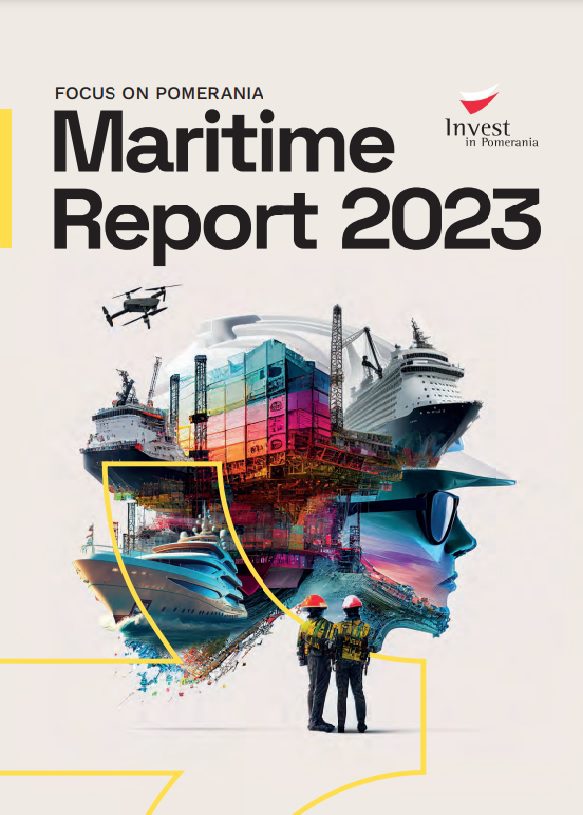 The maritime sector drives the economy of the whole country. Poland ranks 4th in Europe and 7th in the world when it comes to the value of exports of ships, boats and constructions floating. We invite you to read the Invest in Pomerania report entitled "Focus on Maritime Sector," which describes the key maritime sectors for Pomerania's economy.
The authors of the report focused on the following sectors:
ship and marine construction design and engineering services,
shipbuilding sector,
offshore wind energy sector,
yacht industry,
port infrastructure,
transportation.
Selected sectors were analyzed in terms of the main trends transforming the maritime sector. Sea Europe (an organization associating European shipyards, manufacturers and sub-suppliers to the maritime sector) lists here, among others, Fit-for-55 (decarbonisation of the sector) and preparation of future personnel of the maritime sector for the challenges related to the transformation and digitization of the sector.
The data presented in the report was obtained from many different sources, including: press articles in specialist media, companies' own materials, research and analytical reports of institutions dealing with the maritime market and statistical data collected by various entities.
Portal Promocji Eksportu używa plików cookies, aby ułatwić użytkownikom korzystanie z serwisu oraz do celów statystycznych. Jeśli nie blokujesz tych plików, to zgadzasz się na ich użycie oraz zapisanie w pamięci Twojego komputera lub innego urządzenia. Pamiętaj, że możesz samodzielnie zmienić ustawienia przeglądarki tak, aby zablokować zapisywanie plików cookies. Więcej informacji znajdziesz w Polityce Prywatności i Regulaminie.