Article
Feria Internacional del Aire y del Espacio – Fair in Chile
FIDAE – Feria Internacional del Aire y del Espacio, an International Aviation and Space trade fair was held between the 5th and 10th of April in Santiago de Chile.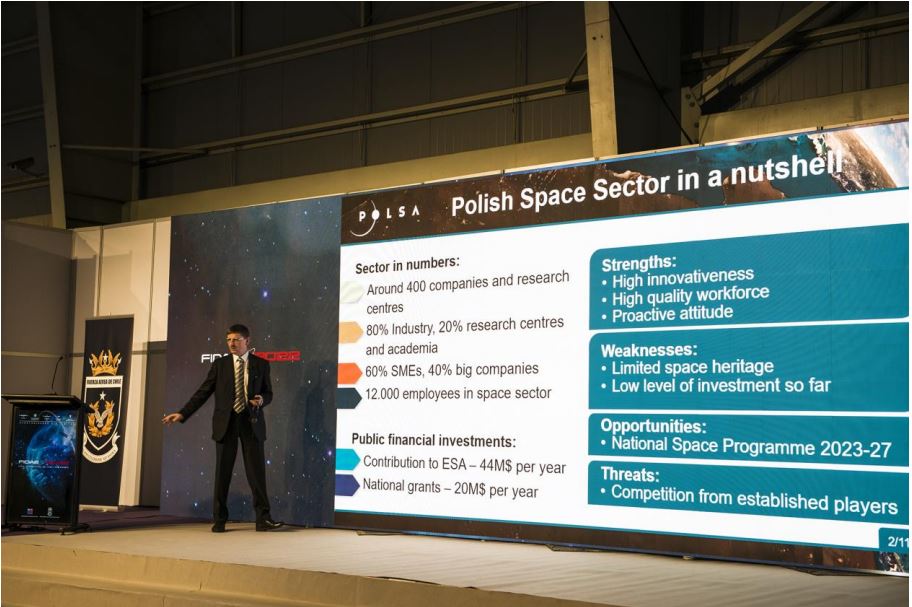 FIDAE, an aviation and space trade fair is the biggest aerospace event in Chile and entire Latin America. It gathers almost 200 delegations from around 50 countries and more than 400 exhibitors every year. FIDAE fair is internationally recognized as the leading event of the region.
The part of the event for business participants only took place between the 5th and 8th of April. Public section of the event started a few days later and lasted between April the 9th and 10th.
During this year's edition the Polish national stand was organized under the aegis of "Polish Space Sector". Its main purpose was promotion of Polish aviation and space industries. During the presentation panel the CEO of Polish Aerospace Agency – POLSA gave a speech about the Polish space sector.
An official meeting between Polish space sector and Chilean air force took place during the fair.
If you would like to learn more about this event, please check out the Polish Investment and Trade Agency's website:
Portal Promocji Eksportu używa plików cookies, aby ułatwić użytkownikom korzystanie z serwisu oraz do celów statystycznych. Jeśli nie blokujesz tych plików, to zgadzasz się na ich użycie oraz zapisanie w pamięci Twojego komputera lub innego urządzenia. Pamiętaj, że możesz samodzielnie zmienić ustawienia przeglądarki tak, aby zablokować zapisywanie plików cookies. Więcej informacji znajdziesz w Polityce Prywatności i Regulaminie.