Article
Doing Business in Małopolska – a guidebook for investors
Would you like to invest in Poland? Wondering which region to choose? Check out the new edition of the guidebook for investors "Doing Business in Małopolska".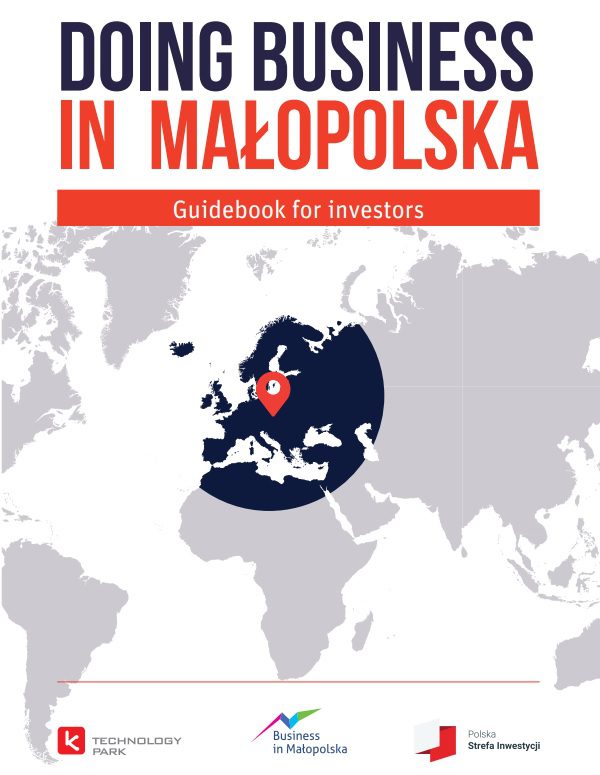 Małopolska is a region situated in southern Poland, placed since many years at the forefront of the provinces which are most attractive for both Polish and foreign investors. High rate of economic growth, numerousbusiness support institutions, favourable transport infrastructure – these are just some of the reasons why global companies have decided to invest right here. In addition, the investment potential of the region has been recognised in prestigious European competitions.
The purpose of the guide is to show the benefits of investing in Małopolska Region. It is aimed at both foreign and domestic investors, who will find useful information both on the region itself and on doing business in Poland.
Do you want to learn more? Visit the Business in Malopolska website
The Export Promotion Portal uses cookies to make it easier for users to use the website and for statistical purposes. If you do not block these files, you agree to their use and saving in the memory of your computer or other device. Remember that you can change your browser settings to block the storage of cookies. More information can be found in Privacy Policy and Terms and conditions.