Doing Business in Małopolska – a guidebook for investors
Updated: 14.12.2022
Published: 14.12.2022
Article
Would you like to invest in Poland? Wondering which region to choose? Check out the new edition of the guidebook for investors "Doing Business in Małopolska".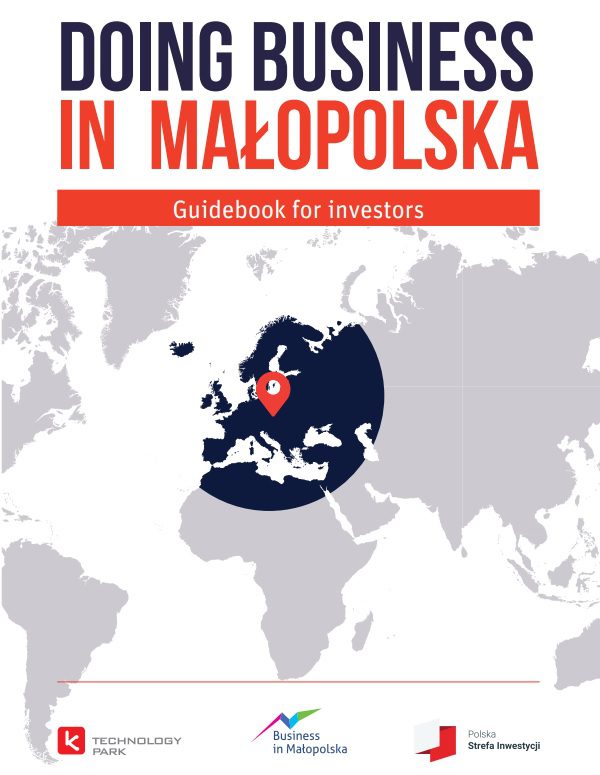 Małopolska is a region situated in southern Poland, placed since many years at the forefront of the provinces which are most attractive for both Polish and foreign investors. High rate of economic growth, numerousbusiness support institutions, favourable transport infrastructure – these are just some of the reasons why global companies have decided to invest right here. In addition, the investment potential of the region has been recognised in prestigious European competitions.
The purpose of the guide is to show the benefits of investing in Małopolska Region. It is aimed at both foreign and domestic investors, who will find useful information both on the region itself and on doing business in Poland.
Do you want to learn more? Visit the Business in Malopolska website
Portal Promocji Eksportu używa plików cookies, aby ułatwić użytkownikom korzystanie z serwisu oraz do celów statystycznych. Jeśli nie blokujesz tych plików, to zgadzasz się na ich użycie oraz zapisanie w pamięci Twojego komputera lub innego urządzenia. Pamiętaj, że możesz samodzielnie zmienić ustawienia przeglądarki tak, aby zablokować zapisywanie plików cookies. Więcej informacji znajdziesz w Polityce Prywatności i Regulaminie.