Polish Steel Association
Updated: 24.05.2022
Published: 01.04.2022
Institution
HIPH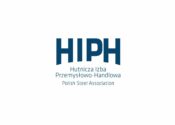 Polish Steel Association
ul. Lompy 14; 40-040 Katowice
Polish Steel Association is an organization of economic self-government associating metallurgical enterprises, cooperating industries and institutions related to metallurgy, conducting activity in the Association's area of operation. Such activities may include manufacturing, trade, services, etc.
Areas of export support
Polish Steel Association conducts a number of activities to support Polish entrepreneurs in the field of export. It represents the economic interests of its members in their production, trade and service activities towards state authorities, local governments and local economic organizations, both domestic and foreign. It also gives opinions on draft solutions relating to the functioning of the economy, participates in the preparation of legal acts in this respect, and evaluates the functioning of legal regulations relating to the economy. The Association studies and analyzes supply and sales markets, conducts promotional activities in foreign trade for the benefit of its members, and provides assistance in establishing contacts with foreign partners. It also undertakes activities concerning legalization of documents, issuance of certificates and attestations in accordance with conventions and international trade customs. The Association conducts business activities aimed at raising funds to support the implementation of statutory objectives through participation in EU, national and regional programs and activities including, among others: the creation of databases, organization of fairs, exhibitions, conferences and congresses.