SEA OF MILK SPÓŁKA Z OGRANICZONĄ ODPOWIEDZIALNOŚCIĄ
Zaktualizowano: 11.08.2022
Wyświetlenia profilu: 30
Industries

Alcoholic and non-alcoholic beverages, Dairy products, Baked goods and sugar confectionery

Already exports to:

Visegrad Group, Eastern Europe, Baltic states, Bahrain, Yemen, Jordan, Qatar,… expand

Visegrad Group, Eastern Europe, Baltic states, Bahrain, Yemen, Jordan, Qatar, Kuwait, Syria, China, Japan, Philippines, Singapore, Thailand, Afghanistan, Bangladesh collapse

Languages

English, German, Russian
Company description
POLSER Group - the leader of the Polish industry of production of functional milk powder blends for the food industry. From our modern production plants in Toruń "Polser" and in Aleksandrów Kujawski "Sea of Milk", several hundred tons of the highest quality products leave our domestic and foreign partners every day.

POLSER Group in numbers:

• On the market since 2004
• A team of 80 employees
• Production capacity of 60.000 tons/year
• 2 production plants, external warehouse, area 5000 sq.m.


Company offers
The main industries and activities we currently serve:
Chocolate, Bakery and Confectionery, Ice-cream, Dairy, including yoghurt and white cheeses, Nutrition for athletes, Distributors of ingredients, Export outside the EU, Import and Inward processing.

Group's portfolio includes a wide selection of dairy powders: WMP, SMP, MPC 40-85, cream powder 42-50, BMP, SWP, SWP demi, WPC 30-85% to functional blends for the food industry produced on the basis of an individual recipe.
Photos
Contact Information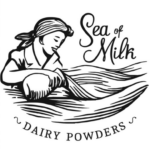 SEA OF MILK SPÓŁKA Z OGRANICZONĄ ODPOWIEDZIALNOŚCIĄ