PRZEDSIĘBIORSTWO ROBÓT MONTAŻOWO-INWESTYCYJNYCH PROMONTIN SPÓŁKA Z OGRANICZONĄ ODPOWIEDZIALNOŚCIĄ
Industries

Iron, steel and articles thereof
Company description
Promontin sp. z o. o. was established in 2010, quickly becoming a leader in the sector of prefabrication, assembly and maintenance of industrial plants, both in the area of repair cycles and new investments for the industry:
• Metallurgical,
• Metal,
• Chemical,
• Energy,
• Cement and Lime
• for Environmental Protection.

Company offers
We provide widely specialized services by carrying out works in the field of:
• prefabrication and assembly of high and low pressure pipelines,
• equipment repairs
• repairs of industrial and process installations,
• relocations and transfers of production lines.
• production of tanks, apparatus, widely understood pressure equipment and all kinds of main and supporting structures.

Contact Information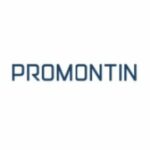 PRZEDSIĘBIORSTWO ROBÓT MONTAŻOWO-INWESTYCYJNYCH PROMONTIN SPÓŁKA Z OGRANICZONĄ ODPOWIEDZIALNOŚCIĄ