PRZEDSIĘBIORSTWO PRODUKCYJNO HANDLOWE KOSTRZEWA SPÓŁKA JAWNA
Zaktualizowano: 22.05.2023
Wyświetlenia profilu: 6
Industries

Renovation and construction materials

Already exports to:

Western Europe, Visegrad Group, Baltic states, Nordic states, Southeast Europe and the Balkans
Company description
Kostrzewa was established in 1978 and has since become the leading manufacturer of biomass heating systems in Poland. Our offer has been extended to include heat pumps and electric boilers. Kostrzewa products are valued by clients in Poland and throughout Europe. Kostrzewa boilers meet the requirements for ecodesign and class 5 under EN 303-5:2012 - as confirmed by the accredited research institution. Kostrzewa machines are featured in the lists of reimbursed devices in the EU.
Company offers
KOSTRZEWA sp.j. is one of the leading domestic manufacturers of heating systems.We deliver our products to almost half of European states.We offer:
- air-to-water heat pumps: HPR Deluxe
- electric boilers: ELE
- automatic pellet pellet boilers (classes: A1, A2, B): EEI Pellets, Mini Matic, Twin Bio, Twin Bio Luxury, Twin Bio Luxury Compact NE, Mini Bio NE, Mini Bio B NE, Mini Bio Luxury B, Midi Bio NE, EEI Pellets Matic, Pellets Air. Power range: 8 - 300 kW.
Photos
Contact Information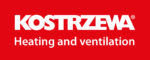 PRZEDSIĘBIORSTWO PRODUKCYJNO HANDLOWE KOSTRZEWA SPÓŁKA JAWNA