Ośrodek Kształcenia Zawodowego Andrzej Kalemba
Industries

Business services
Company description
The Vocational Training Center Andrzej Kalemba has been organizing vocational courses for adults for over 17 years. Annually, we educate several hundred people, giving them new professional qualifications. We have our own lecture halls and equipment for practical classes.

The main training courses are for operators of forklifts, telescopic loaders, tower cranes, mobile platforms. Trainings and exams take place directly at our company's headquarters.
Company offers
We conduct courses for construction machinery operators completed with state exams before the Office of Technical Inspection: forklifts, tower cranes, gantries, construction cranes.
Photos
Contact Information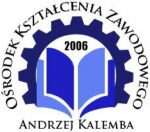 Ośrodek Kształcenia Zawodowego Andrzej Kalemba