Okno Projekt – WESTO Leszek Pogorzelski
Zaktualizowano: 27.06.2023
Wyświetlenia profilu: 7
Industries

Construction, Renovation and construction materials, Other goods

Already exports to:

Austria, Belgium, Luxembourg, Germany, Switzerland, United Kingdom, Italy, Visegrad Group,… expand

Austria, Belgium, Luxembourg, Germany, Switzerland, United Kingdom, Italy, Visegrad Group, Baltic states, North America collapse
Company description
Windows Projekt has been operating on the market since 1996. Many years of experience have allowed us to verify the supplier market so as to cooperate only with those who care about the quality of their products.
We mainly sell windows and doors made of PVC profiles of the German concern Salamander and Rehau. We also offer wooden and aluminum windows.
We invite you to familiarize yourself with the offer.
Company offers
We offer PVC windows from the manufacturer Abakus. Windows are produced on the Salamander and Rehau profiles.
Our offer also includes aluminum and wooden windows. For more information, please visit our website.
Company commodity
Contact Information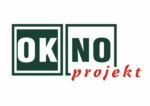 Okno Projekt – WESTO Leszek Pogorzelski