KOTAR SPÓŁKA Z OGRANICZONĄ ODPOWIEDZIALNOŚCIĄ
Industries

Renovation and construction materials, Plastics, rubber and articles thereof, Rubber and articles thereof, Plastics and articles thereof, Polymers, resins and articles thereof

Already exports to:

Western Europe, Visegrad Group, Southeast Europe and the Balkans

Languages

angielski, German
Company description
KOTAR leading manufacturer of thermal insulation systems
Kotar is one of the main manufacturers of thermal insulation materials used in floor heating installation. Almost three decades of experience has translated into a very well established position of Kotar on both Polish and European market.
Thanks to our experience in the domestic market, we decided to open a factory in Timisoara Romania for the production of underfloor heating insulation boards and a central warehouse for that region.
Company offers
Insulation materials for under floor heating systems: insulatian panels, tube clamps, insulation foil, edge strips.
Izorol insulation boards are made of EPS covered on one side with polypropylene fabrics or a laminate of PE foil and metal coated PP foil. They come in a number of options, depending on the EPS used, packing system or coating.
Contact Information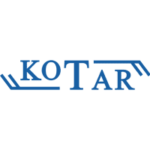 KOTAR SPÓŁKA Z OGRANICZONĄ ODPOWIEDZIALNOŚCIĄ