INFRON SPÓŁKA Z OGRANICZONĄ ODPOWIEDZIALNOŚCIĄ
Zaktualizowano: 26.06.2023
Wyświetlenia profilu: 2
Industries

Business services, IT and Telecommunication

Already exports to:

Western Europe, Eastern Europe, Baltic states, Southeast Europe and the Balkans
Company description
Infron is a team of professionals who care about the highest quality of profitable online marketing and personalized IT services.
We combine technology with business strategy, people with data, business with programming. We focus on three areas of activity:
• acquiring new market segments;
• expansion abroad;
• increasing sales on the existing market.
Company offers
They say about us that we manage where others have failed before.
We decide to cooperate only when we see a chance for success in the project. It is a win-win strategy where both parties are satisfied with the cooperation.
Choose a language and visit our website:
infron.pl
infron.de
infron.com

Contact Information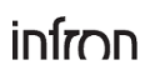 INFRON SPÓŁKA Z OGRANICZONĄ ODPOWIEDZIALNOŚCIĄ