"FABRYKA MEBLI SPIN ROMAN ŁAŹNY I JERZY ŁAŹNY SPÓŁKA JAWNA"
Updated: 28.09.2023
Profile views: 41
Industries

Ready-made furniture and parts thereof

Already exports to:

Western Europe, Eastern Europe, Baltic states, Nordic states, Southeast Europe and the Balkans, North America

Languages

English, French, German
Company description
SPIN furniture factory, as a manufacturer (with 30 years of experience on foreign markets UE,GB), can cooperate with you in the distribution of our modular upholstered furniture.
We produce furniture on wooden frames, using Bonell springs and upholstery fabrics that meet high standards (including fire resistance).
We currently cooperate with furniture wholesalers, retail chains, stationary and online stores, sales intermediaries, sales agents and interior architects.
Get in touch with us.
Company offers
Our modular upholstered furniture, such as sofas, couches, corner units, and armchairs, is exclusively crafted using the highest-quality certified materials, including wood, upholstery foams, bonnell-type springs, and upholstery fabrics sourced from recycling.
The guiding principle of our company is "from design to effect"
Company commodity
Photos
Additional Files
Sofa MECURY ROUND
jpeg (295,68KB )
Contact Information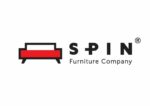 "FABRYKA MEBLI SPIN ROMAN ŁAŹNY I JERZY ŁAŹNY SPÓŁKA JAWNA"