Polish trade fairs and exhibitions
Updated: 12.07.2022
Published: 28.06.2022
Article
We are all familiar with terms such as "trade fairs" and "exhibitions" but do we really know what they mean?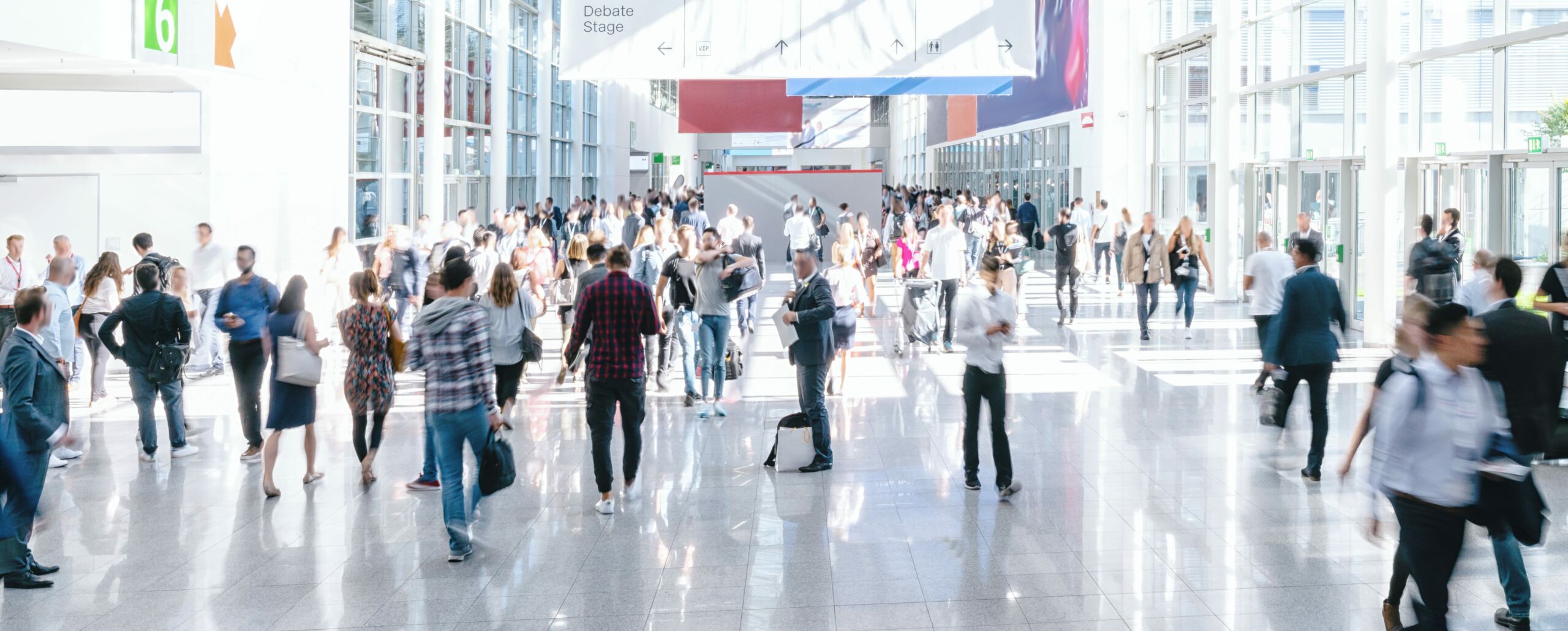 According to the Dictionary of Terms of the Exhibition Industry, issued by the Polish Chamber of Exhibition Industry(PIPT), the only official organization associating Polish companies in the exhibition industry, the fairs/exhibition is: "an economic, social and cultural event, aimed at development of companies, economic promotion of goods and services, and direct interpersonal relations in business. Fairs are directly related to the development of an open and diversified economy, they play an important role in the development of regions and the country. Trade fairs and exhibitions are a place of direct meetings, held within an organized market regularly, at a fixed location, at a predetermined start date and for a strictly defined duration; fair participants are exhibitors and visitors. The aim of a fair is to enable all participants to present samples of products, goods or services in order to promote them and make commercial deals in the future".
A long trade fair tradition
Fairs have a rich and long tradition both in Europe and around the world. They also have over 200-years-long history in Poland. One of the first Polish exhibition displaying signs typical of a fair was the Agricultural and Industrial Exhibition that took place in Warsaw in 1821, on the territory annexed by Russian Empire during the Partition of Poland. 200 years later, in 2021, the MTP Poznań Expo celebrated its 100th anniversary.
From the very beginning, the fairs were an important tool of trade. They had a huge impact on the civilization and development of the economy as well as on the social and cultural sphere. The fairs have gone through a long way of evolution in terms of functionality and their influence on the business activities.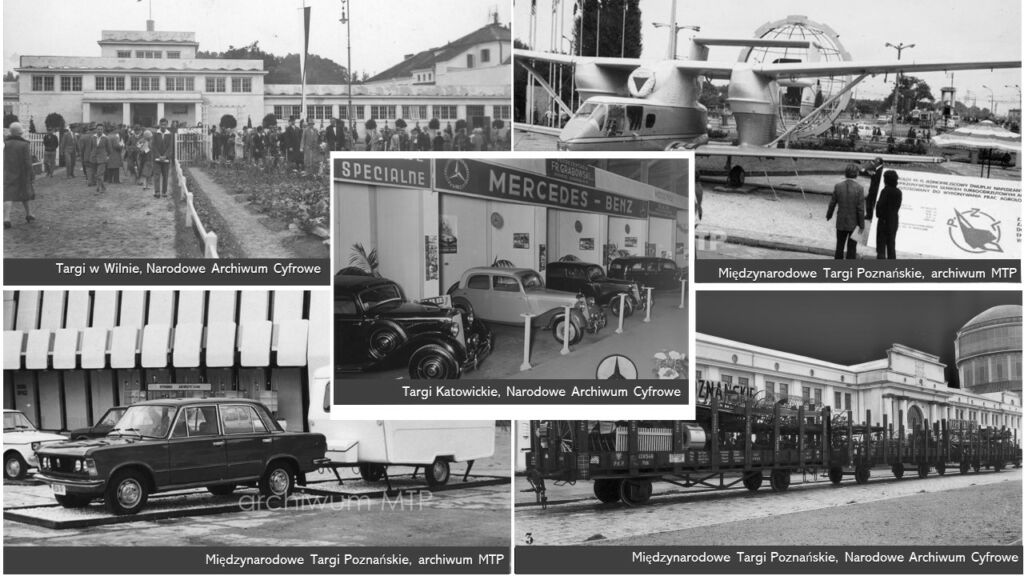 Poland is the largest and strongest exhibition center in Central and Eastern Europe
The fairs are held all over the world. What best testifies to their global importance is the fact that as many as 815 organizations from 85 countries have joined the UFI (The Global Association of the Exhibition Industry) – the world's largest organization of the leading trade fair organizers and fairground owners.
With 400 thousand square meters of internal exhibition space Poland ranks 11th in Europe by available exhibition area. Taking into account the importance and quality of the trade fairs organized in Poland, our country ranks among the leaders, being the largest and strongest trade fair centre in Central and Eastern Europe.
Poland maintains a strong position on the world map of trade fairs. It ranks 18th among 85 regions around the world, which means it is in the top 21 regions with at least 300 thousand square meters of internal exhibition space.
21 countries around the world with at least 300,000 m2 of internal exhibition space
Country
Total number of m2
Number of venues
World market share
China
10 216 661
213
25,5%
Germany
3 181 205
55
7,8%
Netherlands
720,101
41
1,8%
Great Britain
649 188
32
1,6%
Switzerland
457 000
13
1,1%
South Korea
306 759
13
0,8%
United Arab Emirates
304 557
6
0,8%
Poland is the largest fair market in Central and Eastern Europe. Polish fair organizers, led by the MTP Group (MTP Poznań Expo), Targi Kielce and Targi w Krakowie, are leaders in this region.
There are 16 exhibition venues in Poland with a total area of over 415 thousand square meters. The largest one in terms of area is MPT Poznań Expo. In terms of the number of organized events MTP is also the undisputed market leader with over a hundred events. With over 70 events, Targi Kielce is another major player. For other exhibition centers the number of fairs varies between 10 and 30.
Functionality and design – our strengths
Most of the Polish exhibition venues in terms of infrastructure, functionality and design are among the leading venues in Europe. These include, among others: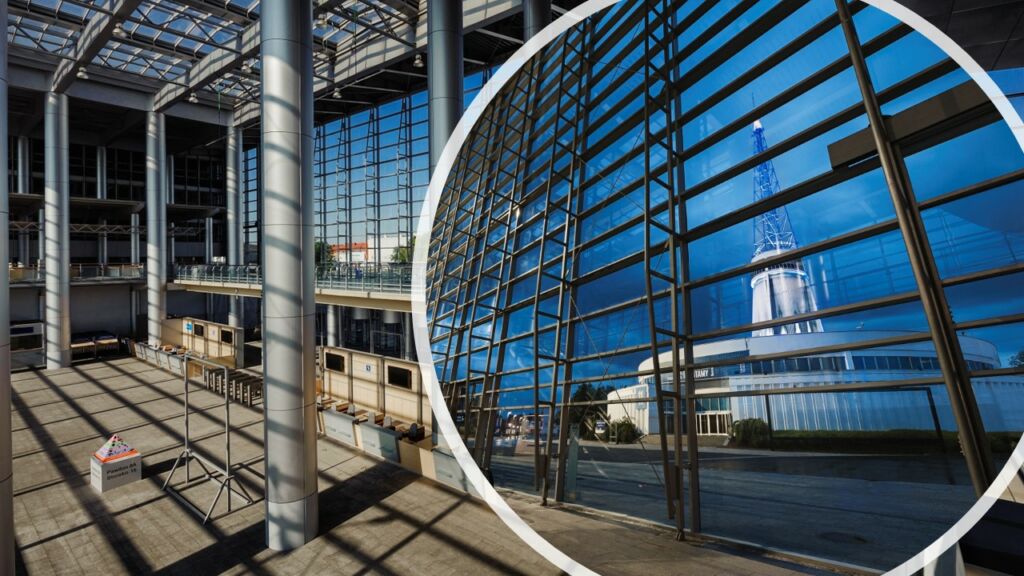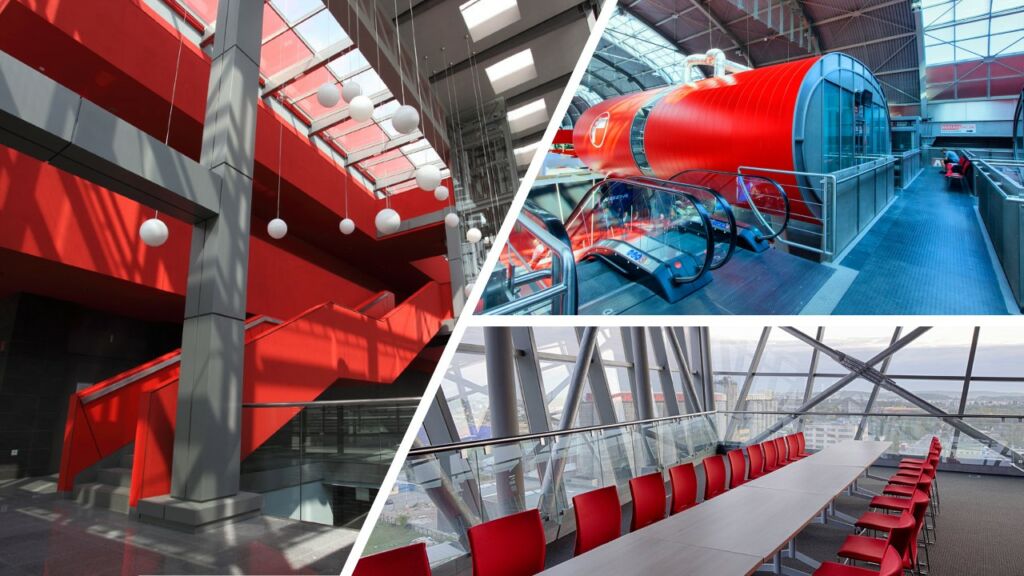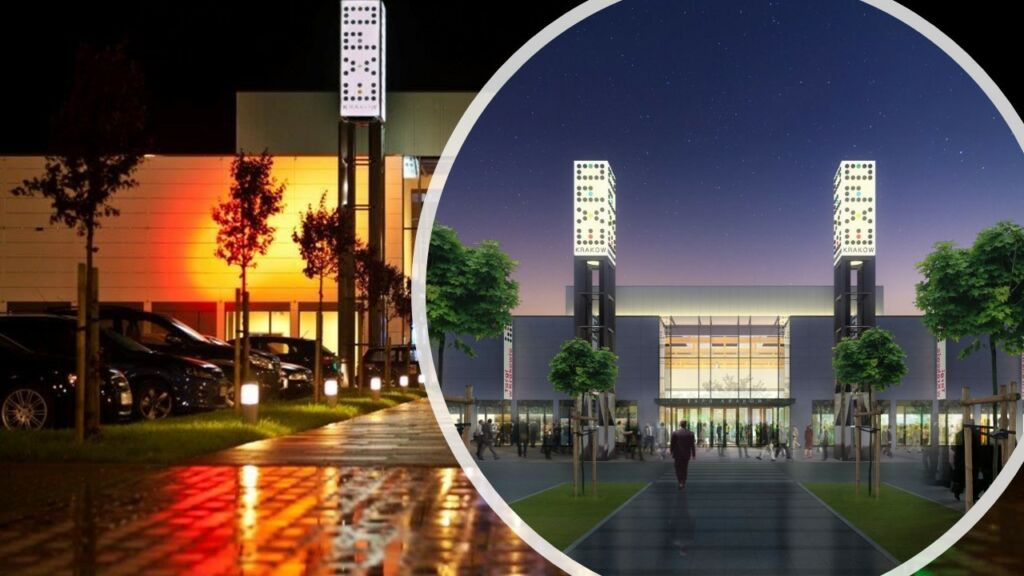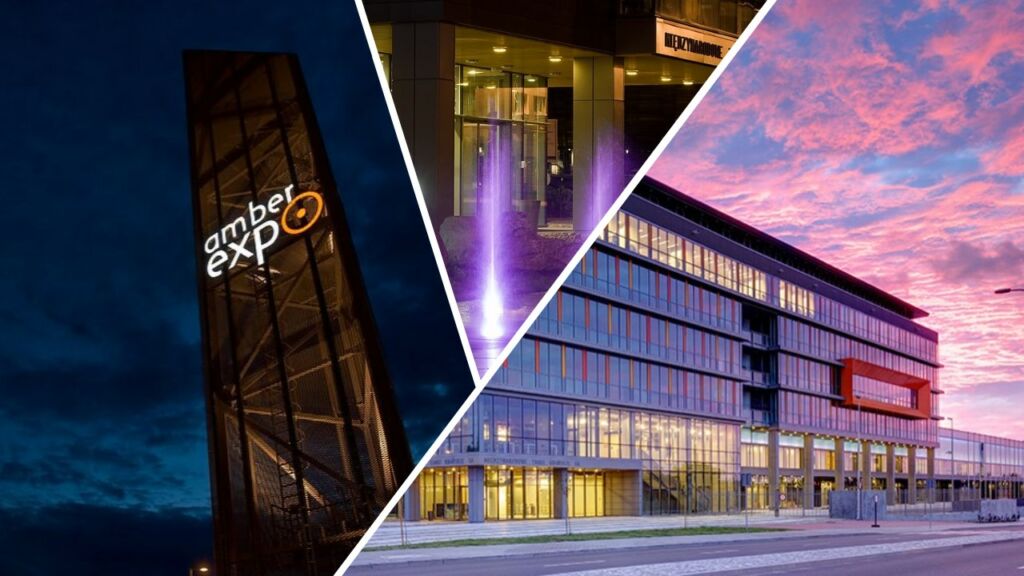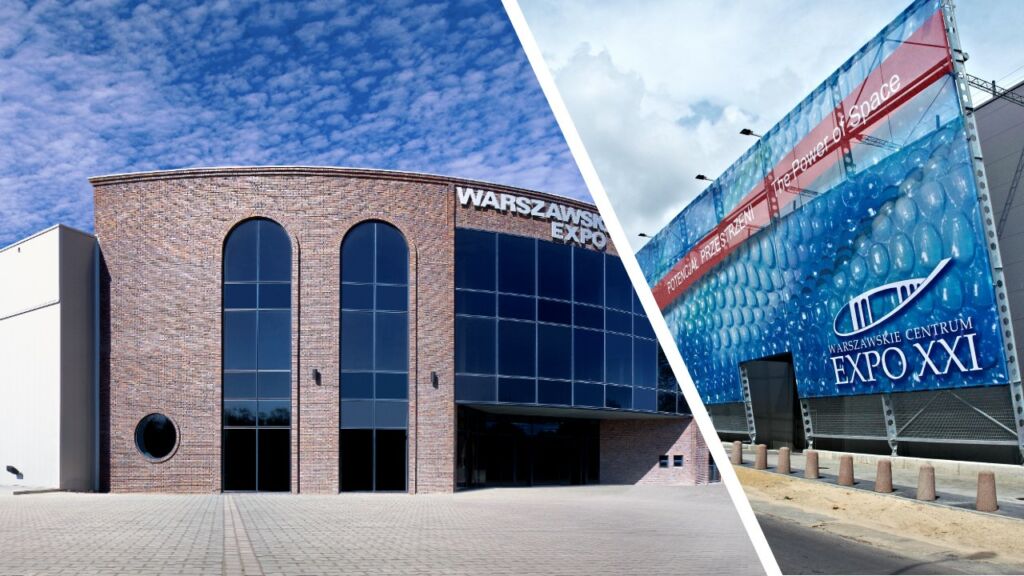 G2A Arena Convention and Exhibition Centre of the Podkarpackie Voivodeship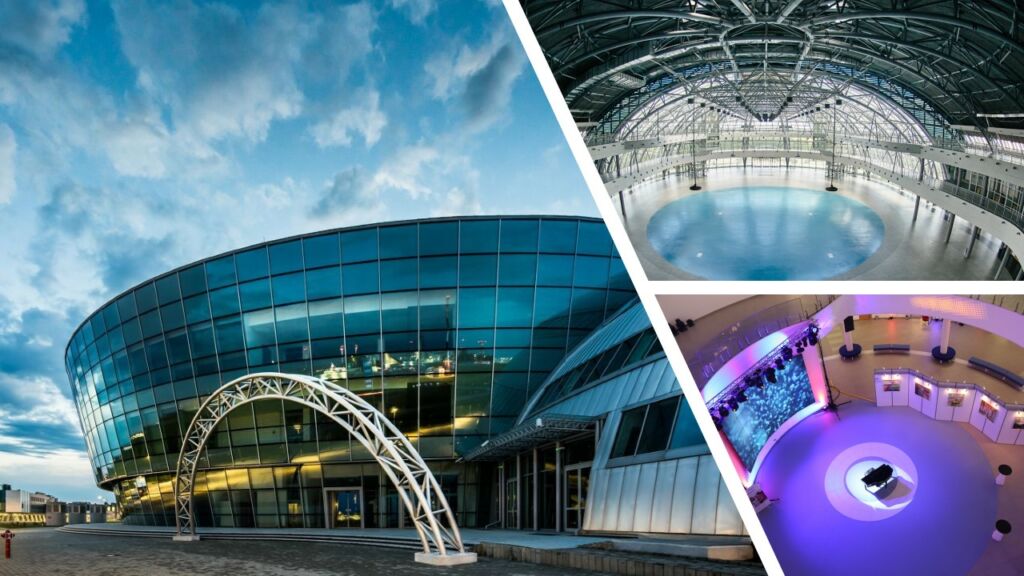 Over 600 trade fairs annually
Polish trade fair companies organize nearly 600 trade fairs every year, including about 200 professional, audited by CENTREX (International Association of Exhibition Statistics) and recommended by PCEI (Polish Chamber of Exhibition Industry).
The trade fairs recommended by PIPT include both the B2B trade fairs (for professionals), B2C consumer fairs (for the general public) and the mixed formula fairs. They are appreciated by exhibitors and visitors alike. Before the pandemic over 47 thousand people participated in fairs in Poland every year.
Hybrid fairs as a complementary tool
The essence of trade fairs is to establish contact and build relationships, which is possible only through direct means, face to face, i.e. traditional, on-site fairs. The pandemic accelerated the development of online communication and activities in virtual space. Considering that virtual fairs are not a substitute of traditional ones, they have become a permanent part of stationary exhibitions as a complementary tool, thus creating hybrid fairs.
Most of the trade fair events in Poland focus on leisure and travel industry, hobby and entertainment, as well as the industrial engineering and machinery industry. The other categories that also remain very popular are food, drinks and HoReCa fairs, real estate fairs, furniture fairs, construction and infrastructure fairs, as well as health, optical and medical equipment fairs. However, this list is by no means exclusive and fairs for other products can also be found.
Themes of trade fairs
According to the division operating in the trade fair market, fairs are divided into thematic areas.
The most popular trade shows occur annually or biennially and remain very popular.
New challenges and market needs
Apart from the fair stalwarts there are also new events taking place every year. The organisers try to stay ahead of trends and respond to emerging challenges and market needs.
Most of the fairs are international events attended not only by exhibitors and visitors but also by buyers from around the world who are looking for products and services of the highest quality. There is a number of industries that Poland can be proud of. The Polish furniture industry, the cosmetics industry, window and door joinery, the amber sector, the yacht industry, the pram industry, the meat, livestock, offal and processed poultry industry, the mushroom breeding sector and the leather industry are significant players on the world market. They also owe their leading position to participation in various trade fairs, where their representatives made valuable contacts.