Article
Export of cat and dog food
In recent years, the Polish pet sector, especially in the production of cat and dog food, is gaining more and more recognition on the international market. Polish brands offer high-quality products, rich in nutrients, which contributes to the dynamic development of exports in this industry.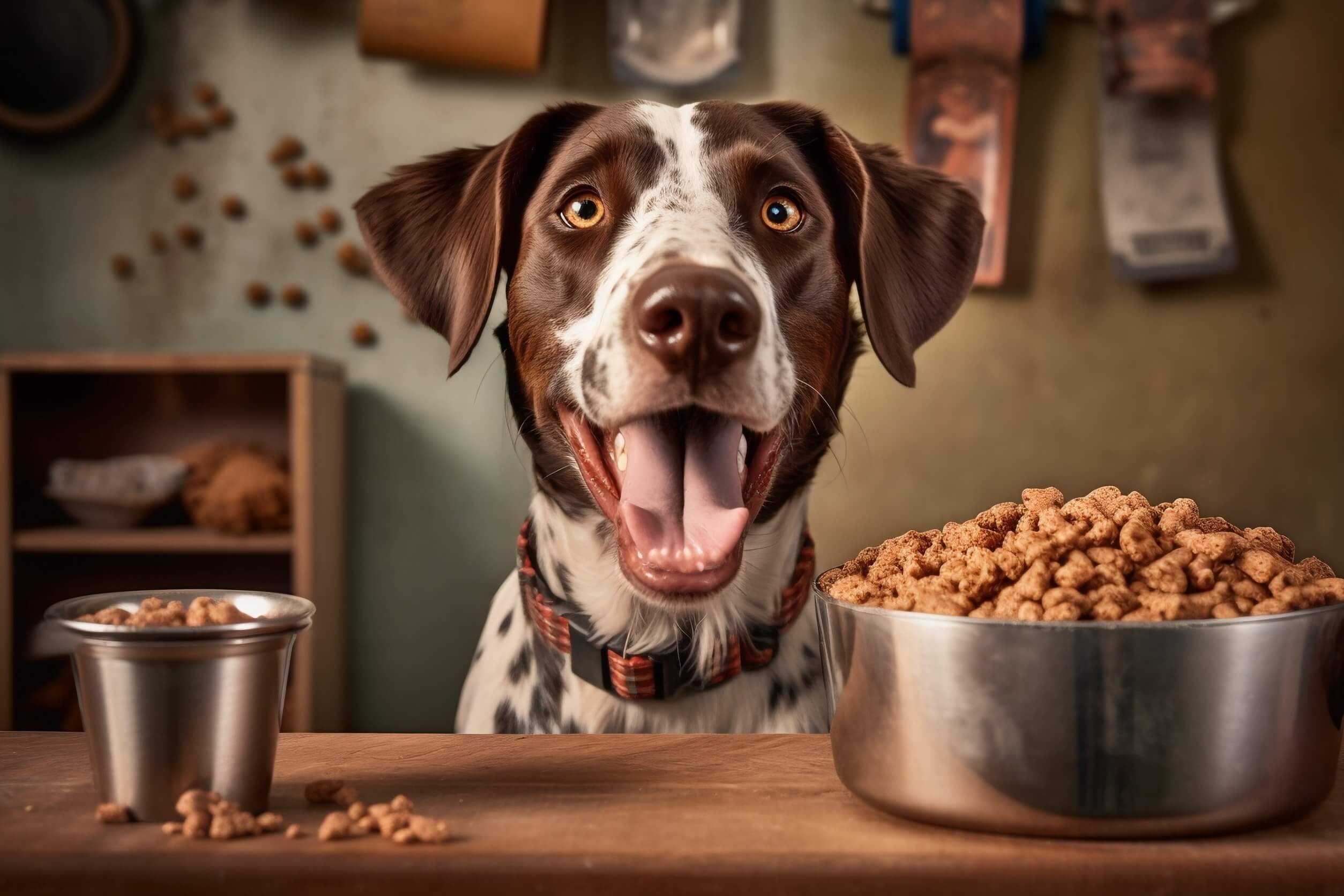 Polish companies involved in the production of pet food focus on maintaining the highest quality standards. The right proportions of nutrients and innovative formulations attract the attention of customers all over the world. Polish pet food is often distinguished by its unique flavours and ingredients, which attracts the attention of consumers looking for healthy and tasty food for their pets.
Differentiated products for different needs
Polish pet food manufacturers offer a variety of products, taking into account the different nutritional needs and taste preferences of animals. Products on the market include dry food, wet food, diet food, and treats that support the health of pets. In the case of food allergies in animals, it is important to provide protein from easily digestible and less allergenic sources. Turkey, lamb or salmon meat is often used. Some foods for pets with allergies are based on elimination diets, which means providing only selected ingredients to identify and avoid potential allergens.
Consumer trends
As with human food, consumers want healthy and sustainable meals for their pets. Polish cat and dog food more and more often contains natural ingredients, free from artificial colours and preservatives. In addition, environmental awareness is increasing, prompting manufacturers to be innovative around sustainable production and environmentally friendly packaging.
Export of cat and dog food
According to analysis from the Polish Economic Institute, Poland exports mainly cat and dog food. According to data from the Central Statistical Office,  exports in 2022 amounted to EUR 1.6 billion and accounted for over 84 percent of the value and 76 percent of the volume of all pet food exports. According to ITC data, in 2022 Poland – with a share of 7.6 per cent – was the world's 5th largest exporter. In the first eight months of this year, the value of exports of cat and dog food increased by approx. 15 per cent compared to the same period in the previous year. In the latest issue of the PIE Economic Weekly, it was calculated that the most important markets were EU countries, among them the leading ones: Germany (34 per cent share in the value of Polish exports in this sector), Italy (approx. 5.4 per cent), France and the Czech Republic (5.3 per cent each) and Romania (4.6 per cent). Among non-EU countries, the largest recipients were the United Kingdom (6.9 per cent) and Ukraine (3.3 per cent). The list of recipients also includes, among others, the US, Canada and Australia.
Export prospects
Manufacturers are committed to building a brands based on quality and innovation, which translates into positive feedback and customer loyalty. And although the competition on the international pet market is strong and requires constant adaptation to trends and consumer expectations, the prospects for the export of ready-made pet food, especially for cats and dogs, are promising. According to the latest FEDIAF European Pet Food report, in 2022 there were around 340 million pets in 91 million households in Europe, including , among others, 127 million cats (26% of European households) and 104 million dogs (25% of European households). This number is increasing every year. Broad prospects for increasing the export of feed from Poland are opening up the Chinese market. According to PAIH's Shanghai Foreign Trade Office, China's pet food market will reach CNY 114 billion (US$16.3 billion) in 2026.
The export of cat and dog food from Poland is a dynamically developing sector that is gaining recognition on the global pet market. Polish companies not only offer high-quality products, but also follow global trends related to animal health and sustainable production. Polish pet food is more and more often chosen by pet owners all over the world, which translates into export successes and the building of a positive image of the Polish zoological industry.
Spis treściTable of contents
The Export Promotion Portal uses cookies to make it easier for users to use the website and for statistical purposes. If you do not block these files, you agree to their use and saving in the memory of your computer or other device. Remember that you can change your browser settings to block the storage of cookies. More information can be found in Privacy Policy and Terms and conditions.