Temat
Business Culture in Poland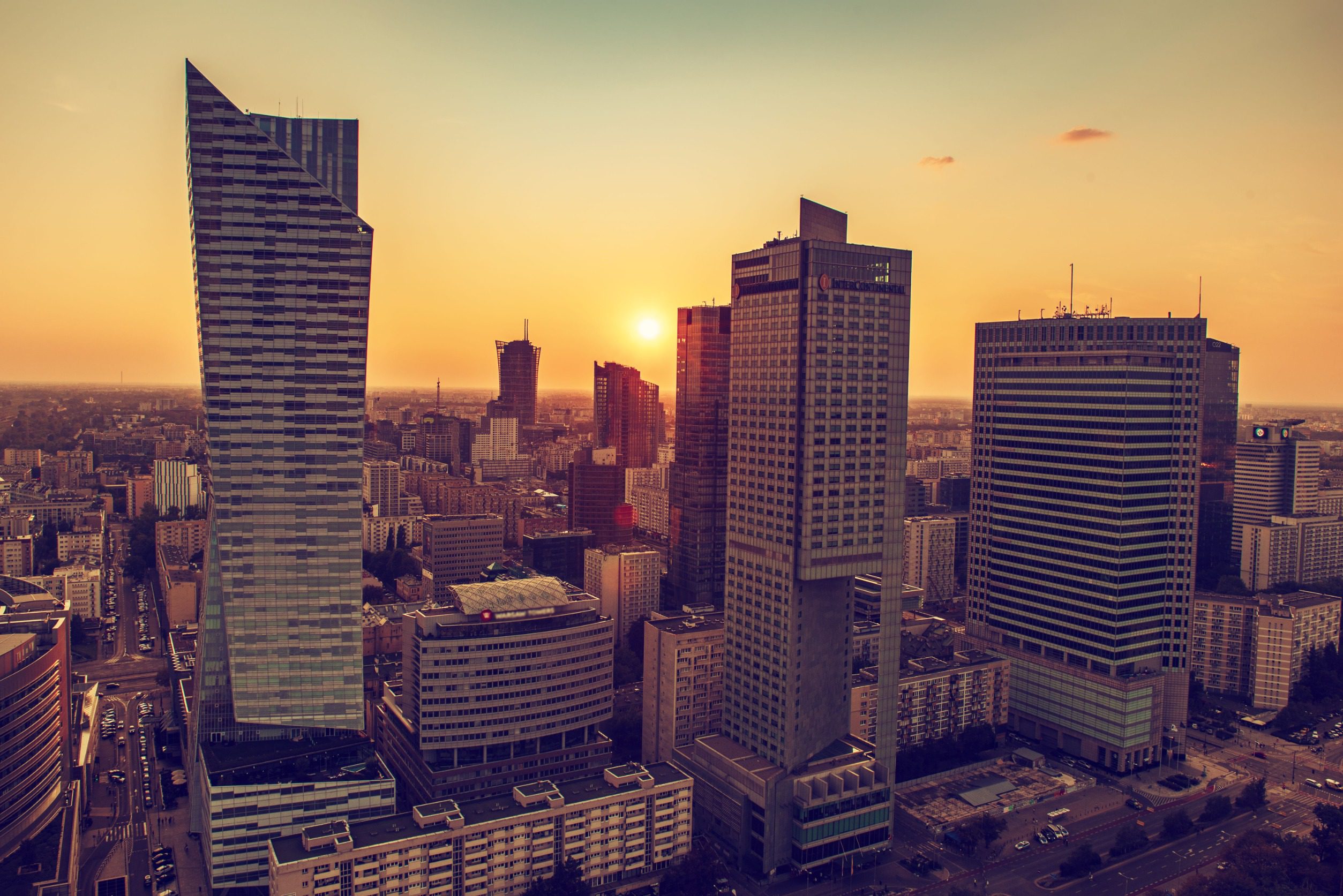 One of the most important factors that can affect the possibility of achieving success in business in a given country,  is getting to know and understand the cultural differences. In this way, many misunderstandings can be avoided and business relationships can be built more effectively. The following article describes the main issues  that shape  business culture in Poland.
First steps
Regardless of whether the meeting with the prospective Polish partner is  to be live or virtual, it is advisable to confirm the details the day before the agreed date. Working hours in Poland are usually from 8:00 to 16:00. With  no formal lunch break. A two week annual holidays is usually taken in the summer months of June, July or August.
It is preferable to be introduced  to your prospective partner through a mutually respected intermediary, as Poles prefer to do business with someone they know, however, this is not essential. If possible, the first meeting should be face-to-face to facilitate  easier  communication.
When addressing a Polish partner, you should use his title, or the word "Pan" (Mr.) or"Pani" (Ms.) plus the persons surname, until it is suggested otherwise.
Dress code
During formal meetings, Poles wear standard, smart clothes. Men, as a rule, wear dark suits with a shirt and tie, while women a jacket and trousers or skirt. Otherwise, Polish employees usually dress in a casual business style. Large companies in Poland often specify a dress code for their employees. While for smaller companies, there is usually no clearly defined dress code, but employees are expected to dress appropriately for their position.
When being introduced, the participants of a meeting should exchange a firm handshake and make eye contact. Each person present should be greeted individually. It is not unusual for Polish men of the older generation to kiss a lady's hand (instead of shaking it) in greeting, which is a sign of respect. However, this gesture is becoming less and less common.
Business cards
In Poland, the exchange of business cards is still popular. Most people have a Polish version on one side and an English translation (or other language) on the reverse, depending on their needs. Your business card should include your full name and title, position, degrees, company name and contact information. Before the meeting, you should prepare as many business cards as there will be participants.
Meetings
Poles are usually punctual, the time of a business meeting is treated as a binding arrangement. Despite this, being up to five minutes late is widely tolerated. In the event of a late start of a meeting or the need to discuss further matters, there is usually no problem with a slight extension in the allocated time.
The first meeting is often an introductory meeting where partners present business opportunities. It happens that such initial talks take place with people of a lower rank, not with the actual decision-makers. Before a factual business conversation, there is often a short chat on non-business topics. A similar situation can occur at the end of a meeting.
Despite the fact that the official language in Poland is Polish, most Poles speak at least one foreign language well, English is especially popular. You can also meet many people who speak fluent German, Czech or Russian. Poles appreciate it if someone can use a few phrases in their language during a meeting.
It is worth remembering that Poles are rather direct during business talks. They express their opinions quite openly, thinking that it is more beneficial for both sides to speak directly than to use veiled wording. .
Poles quite often, when asked to express their opinion, talk about things that have not worked out or that need to be improved. Successes are not talked about too often, guided by the principle that if something works correctly, then there is no point in mentioning it.
Business in Poland requires patience, negotiations are conducted slowly and not always according to the established agenda. This is due to the fact that decisions are often made at many levels, which can takes some time.
Gifts
During a meeting with a new Polish partner, a small symbolic gift, e.g. a  souvenir from your country or a company gadget, will certainly be appreciated. In social situations, after work, gifts such as wine, high-quality coffee, chocolates or flowers are well perceived. When presenting flowers, avoid giving chrysanthemums, as they are associated with funerals.
Meals
During meals, the most important guests are usually seated on the right side of the host and behavior does not differ from that in force in other European countries. It is quite common during such a meeting to suggest a toast and give speeches during or after the meal. It is customary not to reach for your glass until the host proposes a toast.
In restaurants the bill is usually covered by the host, but it is worth offering payment, such a gesture will be well received but rejected .
Hierarchy
Polish companies are quite hierarchical. Poles respect authority and people with higher positions, which is reflected in the business world. There is a certain distance between people in managerial positions and their subordinates. In a conversation with a superior, Poles behave more formally than when talking to a person of equal position. The place in the hierarchy of the company is influenced by factors such as age, level of education and experience. Employees are expected to follow the guidelines given by their superiors, and any independent initiative must still be approved by superiors. Decisions are made by the company's management, business negotiations are expected to be conducted with people of a similar positions. It is worth noting, however, that this hierarchical style of work in Poland is characteristic for older people. Young workers increasingly prefer more informal relations in the work environment.
Relationships
For Poles, it is important to build personal relationships in business. Maintaining links is key in creating trust between the two parties. In Poland, relations at work are characterized by a certain degree of formality. Poles avoid being too open and keep a certain distance at the beginning of their acquaintance with a possible business partner.
Poles do not always have clearly defined boundaries regarding their work and personal life. For this reason, they sometimes send e-mails after working hours, even occasionally late at night.
Official holiday periods in Poland – Trade.gov.pl
A few useful words for you to learn in Polish
Good Morning –> Dzień dobry
Hi –> Cześć
Goodbye –> Do widzenia
Thank you –> Dziękuję
How are you? –> Jak się masz?
I'm sorry –> Przepraszam
Excuse me –> Przepraszam
Please –> Proszę
Yes –> Tak
No –> Nie
Cheers –> Na zdrowie
Company –> Firma
Export –> Eksport
Import –> Import
Poland –> Polska
No search results. Please try again.
Portal Promocji Eksportu używa plików cookies, aby ułatwić użytkownikom korzystanie z serwisu oraz do celów statystycznych. Jeśli nie blokujesz tych plików, to zgadzasz się na ich użycie oraz zapisanie w pamięci Twojego komputera lub innego urządzenia. Pamiętaj, że możesz samodzielnie zmienić ustawienia przeglądarki tak, aby zablokować zapisywanie plików cookies. Więcej informacji znajdziesz w Polityce Prywatności i Regulaminie.