Article
The Cosmetics sector – a PAIH report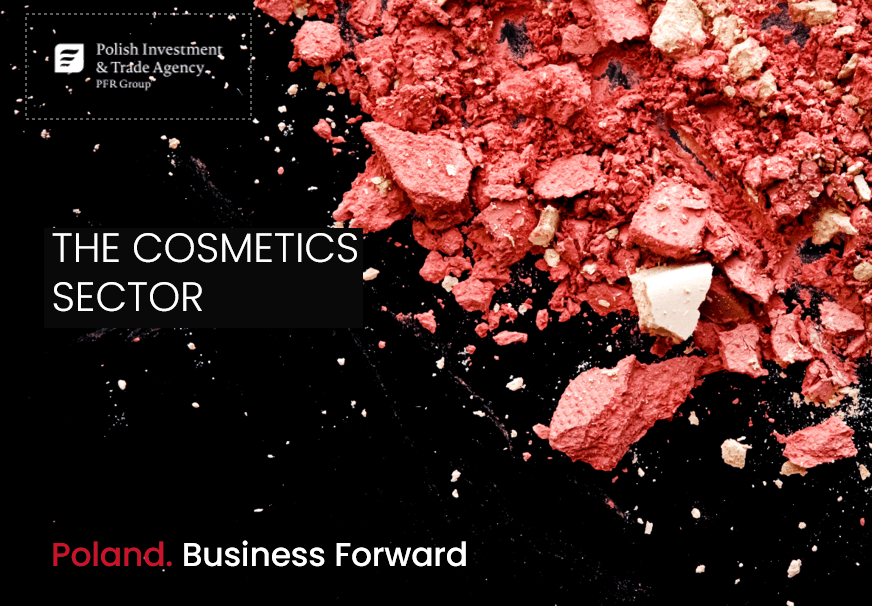 According to the Polish Investment and Trade Agency quarterly report, "The Cosmetics Sector" published at the end of June, the value of the Polish cosmetics market in 2022 amounted to over EUR 6.5 billion. In terms of market value, Poland occupies  5th place in the EU.
The Polish Investment and Trade Agency's (PAIH) quarterly industry reports published in English, are an important source of knowledge on the situation of 15 sectors of the Polish economy. According to the report , the Polish cosmetics market will grow nominally by 6.2% in 2023.
In 2022, the value of Polish cosmetics exports amounted to EUR 4.3 billion. This is an increase of more than one billion euros compared to 2018. The main recipients of our cosmetic products are primarily the countries of the European Union: Germany, the Czech Republic, Great Britain, Belgium and France.
PAIH 's experts indicate that competition in the Polish cosmetics industry is strong, which forces continuous improvement of product quality. There are over 1200 manufacturers of cosmetic and toiletry products in Poland.
Polish cosmetics brands are known all over the world. Forbes in its report lists the following Polish brands as the most recognizable: Ziaja, Eveline Cosmetics, Oceanic, Orkla Care, Cosmo Group, Global Cosmed, Dr. Irena Eris and Bielenda
The full text of the report  is available in the Industries tab.
The Export Promotion Portal uses cookies to make it easier for users to use the website and for statistical purposes. If you do not block these files, you agree to their use and saving in the memory of your computer or other device. Remember that you can change your browser settings to block the storage of cookies. More information can be found in Privacy Policy and Terms and conditions.