Subject
Porcelain "Made in Poland"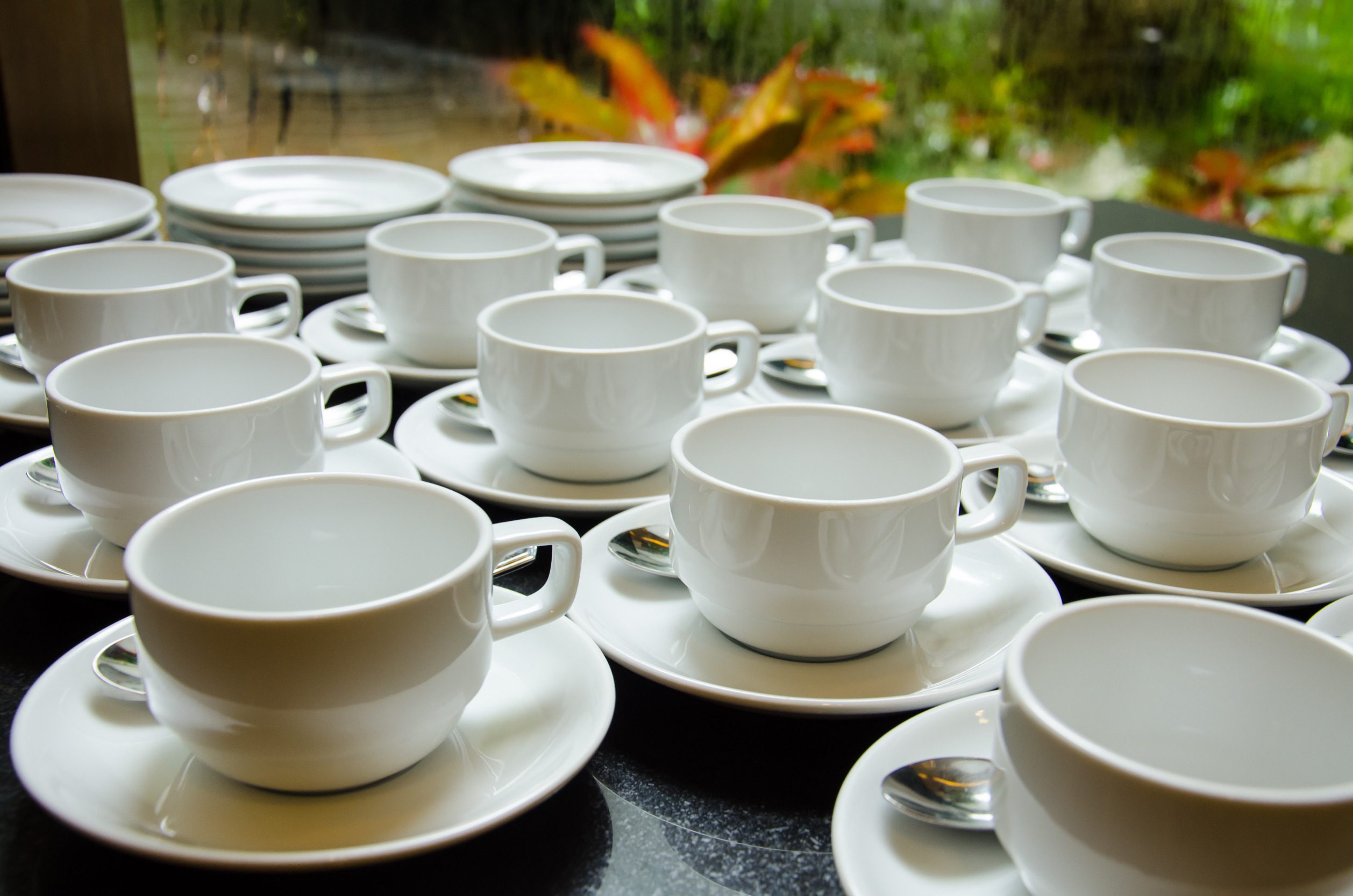 Porcelain with a "Made in Poland "stamp is a product known and recognized all over the world. It is famous for its very high quality of workmanship and a wide range of designs.
A brief history of porcelain
The noblest type of pottery called "white gold" originated n China.The first vessels were made from it over 2000 years ago, and on a wider scale since, from the seventh century.To Europe, products made of kaolin clay combined with quartz and feldspar, were brought by merchants a hundred years later, but its production process was still unknown. In 1708, the first attempt to produce porcelain on the Old Continent was made by Ehrenfried Walther von Tschirnhaus, and after his death this work was continued by his student, the alchemist of the Saxon elector and king of Poland Augustus II the Strong – Johann Friedrich Böttger, who in 1709 officially announced the invention of European porcelain. It was produced first in Dresden and then in Meissen.
Polish porcelain manufactures
The most well-known and respected Polish brands in the world include manufactories: which are part of the Polish Porcelain Group – Ćmielów, Chodzież, Lubiana and Ćmielów Design Studio; Bogucice; Karolina.
Ćmielów porcelain
This is the oldest Polish factory (1790), which still successfully produces and sells its beautiful classic porcelain tableware, faithfully reproducing the oldest, collector's lines in a new exclusive edition. From Ćmielów come luxurious products willingly chosen by modern monarchs and heads of many States.The dinner services of the oldest Polish factory are used in Warsaw's Belvedere Palace, at the court of His Royal Highness Philip the King of the Belgians, as well as in the Vatican and aristocratic courts around the world.
Chodzież porclain
Products manufactured since 1852 are a perfect combination of functionality and comfort in use. Their range offers both traditional design with a beautiful finish as well as minimalist shapes and decorations on dinner services, coffee and tea sets. Their most famous collections are: Chodzież Iwona, Kamelia, Yvette, Maria Teresa and Akcent.
Lubiana porcelain
Enjoyed since 1969, they creates very classic products that match various arrangements. They specializes in the production of white, hard, high quality porcelain eagerly bought by the restaurant industry. It is from Lubiany that the most famous mug without a handle from the times of the Polish People's Republic comes from, which was standard communist equipment in, among other places, the so called milk bars, which are now eagerly bought again.
Ćmielów Design Studio
Ćmielów Design Studio is a joint project of Polskie Fabryka Porcelany Ćmielów and Chodzież S.A. and a completely new image of Polish porcelain. The brand was founded in 2013 and from the beginning has been very successful in the world of porcelain design. The brand appeared in the famous Museum of Modern Art in New York (MoMA). Amazing and very innovative collections "Nectar", "New Atelier" and "Pogięta" have won awards in the world of Polish and international festivals of applied art design. The originality of ideas is a mixture of modernity and retro style, and matte porcelain from the outside and glazed inside are its hallmark. Bent cups and dishes are this brand's most characteristic products.
Manufaktura Karolina
The factory was launched in Jaworzyna Śląska in 1870. Already in 1873, products from Porzellanfabrik Koenigszelt (as it was then called) were awarded at the World Exhibition in Vienna and in 1937, for excellent design – awarded a gold medal at the World Exhibition in Paris.
Currently, the manufacture offers about 60 smooth, relief styles, with festoon in many shapes. Karolina is famous for its Fine Bone China products, which is one of the noblest varieties of porcelain, beautiful, with a warm, creamy shade and high translucentness.
"Karolina" received European Medals for such styles as: TRENDY, NORA, AMELIA, KYOTO, KANA, SWING Orła Eksportu and PURE. These products are highly valued among domestic and foreign customers. Manufaktura also offers the production of personalized porcelain. You can order products signed with your own logo.
Bogucice Manufactory
The first porcelain products came out of this factory in 1925. In the interwar period, it was often a seen on the tables of Polish diplomatic missions. Currently, porcelain products from Bogucice are popular in Poland and abroad. Especially its collector's editions, inspired by the works of the most outstanding painters or outstanding Polish musicians and composers, they reach collectors in the United States, Japan, India and Europe. And the most famous modern dinner services are: Alumina Cottage or Alumina Nostalgia or the more classic set MINOS PLATIN.
Polish porcelain starting with the most luxurious, noble, hand-decorated, which appeared on Barack and Michelle Obama table and on the royal courts of Great Britain and Sweden. In recent years, it has also collected laurels at international events for its unusual, modern design.
No search results. Please try again.
The Export Promotion Portal uses cookies to make it easier for users to use the website and for statistical purposes. If you do not block these files, you agree to their use and saving in the memory of your computer or other device. Remember that you can change your browser settings to block the storage of cookies. More information can be found in Privacy Policy and Terms and conditions.