Temat
Poland recharges its batteries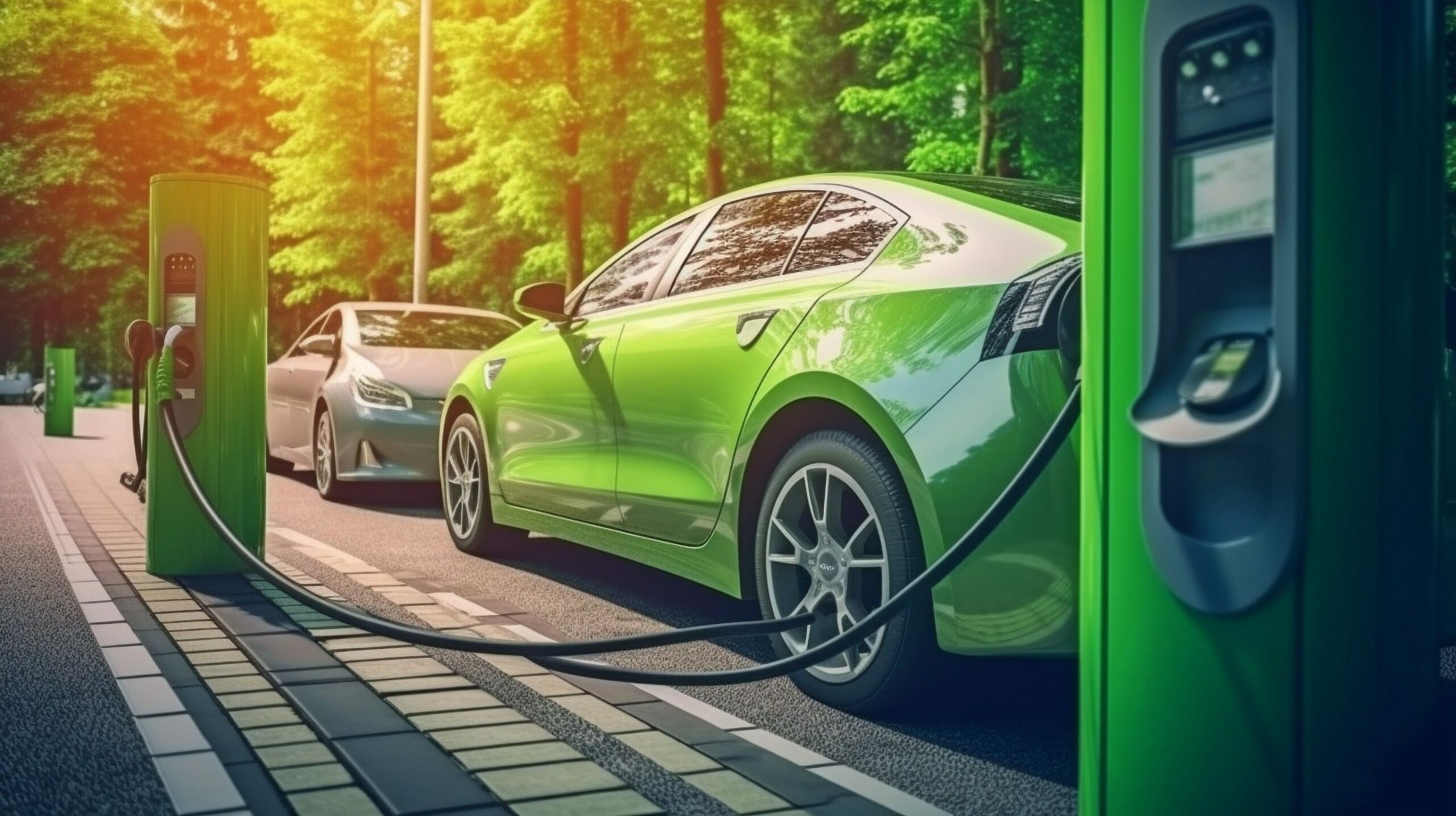 Poland is a powerhouse in the production of lithium-ion batteries. According to PSPA, we are currently ranked 2nd in the world after China, ahead of the USA and number 1 in Europe.
In 2022, lithium-ion batteries accounted for over 2.4% of all Polish exports, and the value of this sector has increased 38-fold since 2017, from about PLN 1 billion to PLN 38 billion.
Battery manufacturing capacity by country in 2022
Lithium-ion cells are currently the most advantageous solution for medium- and long-range electric cars.
Global sales of electric cars
According to PSPA data, in 2022, global sales of electric cars reached 10.5 million units and increased by 55% compared to 2021. Goldman Sachs analysts predict that in 2030 electric cars are expected to reach one-third of global sales, and in the next five years – half. There are already 22.8% of clean electricians and plug-in hybrids on the road in the European Union, and there are more of them than diesel cars.
Leading companies
In Poland and at the same time in Europe, the largest manufacturer of batteries is the LG Energy Solution factory located in Biskupice Podgórne near Wrocław. Currently, according to PAIH, its production capacity has reached a level of over 100 GWh, and in the next few years it is expected to double. In connection with these plans, LG is currently investing and expanding the company with further production facilities in Kobierzyce. When completed, it will be the largest EV battery factory in the world.
Other leading companies from the battery sector that are already investing in Poland today are:
Enchem – also investing in Kobierzyce – PLN 240 million and is to be the only producer of lithium salt in Europe, which is one of the main components used for the production of electrolyte for batteries and thus for the production of batteries for electric cars.
Northvolt, which this year completed the construction of a factory for the production of energy storage and battery systems for industry and construction;
Umicore – in 2021 it launched a new plant in Nysa, which is the first cathode materials factory in Europe;
SK Innovation – among others, the construction of a new factory in Stalowa Wola producing copper foils for lithium-ion batteries;
Mercedes-Benz Manufacturing Poland; Capchem or Guotai Huarong, as well as a number of sub-suppliers, among others: SK Hi-tech, Battery Materials Poland, KET Poland, Foosung, Enchem, LG Electronics.
Thus, Poland currently has a large contribution to making the European automotive industry independent of lithium-ion batteries manufactured in and supplied from China.
Investments in the electromobility sector
The market for investments in electromobility is very promising, but it can also surprise. And the competition is huge. In Europe, almost 50 implementation projects have been announced, which by 2030 will contribute to the delivery of cells with a total capacity of up to 1800 GWh. New investments in existing factories are planned not only in Poland, but also in Slovakia, Hungary, the Czech Republic, Latvia and Serbia.
In order for European production not to be more and more competition for Chinese production, China also decided to invest in Europe. Thus, LG Energy Solutions will have a powerful competitor in the production of lithium-ion batteries. The Chinese investment is to be built in the Hungarian city of Debrecen and its value is EUR 7 billion. In the future, it is to be the largest factory producing lithium-ion batteries in Europe.
Whether this will in fact be the case, whether Poland's position in this segment is somehow threatened, time will tell. However, for the sectors development and functioning several things are necessary – increasing domestic capacity in terms of necessary raw materials for the production of cells and components for batteries, qualified staff and investments in innovation in the supply chain.
The increasing production of lithium-ion batteries also creates opportunities in the untapped area of their recycling.
Sources:
No search results. Please try again.
Portal Promocji Eksportu używa plików cookies, aby ułatwić użytkownikom korzystanie z serwisu oraz do celów statystycznych. Jeśli nie blokujesz tych plików, to zgadzasz się na ich użycie oraz zapisanie w pamięci Twojego komputera lub innego urządzenia. Pamiętaj, że możesz samodzielnie zmienić ustawienia przeglądarki tak, aby zablokować zapisywanie plików cookies. Więcej informacji znajdziesz w Polityce Prywatności i Regulaminie.