SYMAS & MAINTENANCE Trade Fair
Updated: 17.02.2023
Published: 17.02.2023
Event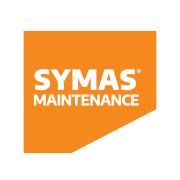 Between October 18 and 19 the SYMAS & MAINTENANCE Trade Fair will be held.
International Trade Fair for Powder & Bulk Solids Technologies SYMAS is a meeting that comprehensively presents technologies related to processing, handling, transporting, storing, sorting, filtering, separating, grinding and packaging of powder and bulk materials.
International Trade Fair for Suppliers of Maintenance Products and Services MAINTENANCE, on the other hand, is the only trade fair in Poland that comprehensively presents technologies and methods for preventing unplanned downtime and improving the production efficiency of industrial plants.
The combination of two widely present industrial issues – handling and transport of powders and bulk materials with maintenance tools and methods – at a single event, allows for a comprehensive presentation of solutions for most manufacturing companies.
Portal Promocji Eksportu używa plików cookies, aby ułatwić użytkownikom korzystanie z serwisu oraz do celów statystycznych. Jeśli nie blokujesz tych plików, to zgadzasz się na ich użycie oraz zapisanie w pamięci Twojego komputera lub innego urządzenia. Pamiętaj, że możesz samodzielnie zmienić ustawienia przeglądarki tak, aby zablokować zapisywanie plików cookies. Więcej informacji znajdziesz w Polityce Prywatności i Regulaminie.